'The Young and the Restless' shared a statement upon Aretha Franklin's death
"The Young and the Restless" remember Aretha Franklin, their #1 fan
We never imagine such great legendary talents such as Aretha Franklin doing anything so mundane as watching day-time soaps, let alone being addicted to the deliciously intricate plots and twists of the ongoing saga of "The Young and the Restless."
Aretha Franklin loved "The Young and the Restless", and confessed that she watched even when she was in concert, revealed The Inquisitr.com.
She was particularly charmed by one of her favorite characters in "The Young and the Restless", Victor, played by Eric Braeden, and she grabbed at the opportunity to share a stage with her idol, presenting a montage of "The Young and the Restless" at the 1997 Daytime Emmys.

"The Young and the Restless, one of my all-time favorite shows to watch. I watch it in the morning. I watch it when I'm at home. I watch it when I'm in concert. I watch it when I'm asleep. I watch it."
Aretha Franklin
Aretha Franklin was to be a presenter 2005 Daytime Emmys once more, presenting the award for Outstanding Daytime Drama Series to  "The Young and the Restless"
Franklin and Braeden were introduced as the "Queen of Soul" and the "King of Hearts," and she admitted she loved the way his character Victor approached women.
Read more about Aretha Franklin on our Twitter account @amomama_usa.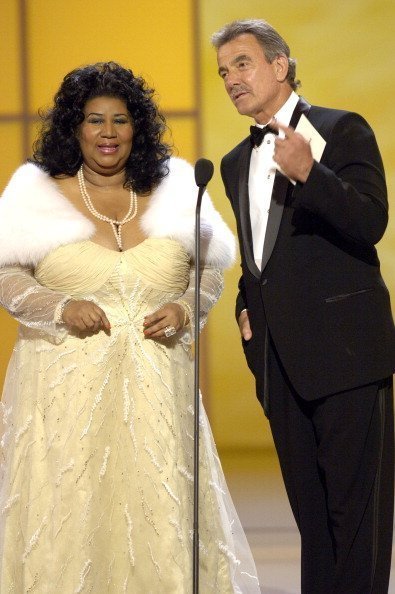 When Braeden hear that Franklin was ill, he posted on social media, expressing his concern and wished for her recovery.
Braeden says that he would never forget meeting Franklin and presenting the Daytime Award with her.
5:25 PM - Aug 16, 2018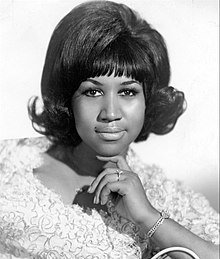 Franklin was also a "Bold and the Beautiful" fan, and was thrilled to meet the stars at a rehearsal in New York. The cast also posted their condolences to the Queen of Soul.
The cast & crew of #BoldandBeautiful are sending prayers & good thoughts up to @ArethaFranklin & her family. Some of our cast met The Queen of Soul, who is a huge fan of B&B, at #RadioCityMusicHall in #NYC. Pictured here with #SusanFlannery. We LOVE you Aretha!
Aretha Franklin passed away on the 16th of August 2018, Detroit, Michigan, at the age of 76, a victim of pancreatic cancer.
Franklin recorded 73 Billboard hits, more than any other female artist in history, and is ranked #9 in overall musicians and bands.
Her career spanned 6 decades and she won 18 Grammys, the  Recording Academy Lifetime Achievement Award, and the Grammy Legend Award and she leaves behind a rich musical legacy.