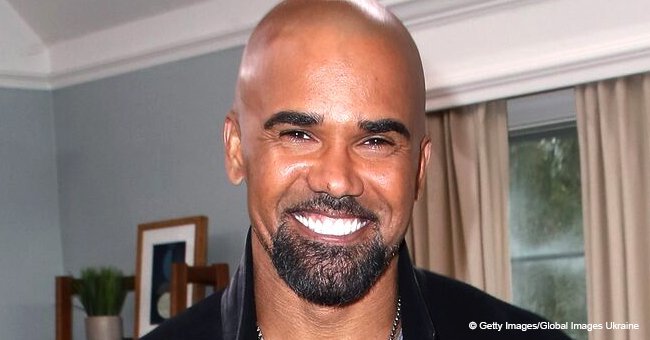 Shemar Moore's girlfriend flaunts curves in striped bikini, leaving nothing to the imagination
Anabelle Acosta, one of the stars of "Quantico," is stealing hearts left and right all over social media with her curvaceous body and angelical face.
In a recent post to her Instagram account, Acosta is flaunting some skin in a striped white and red bikini that she combined with lace pants and a flower crown. She added some jewelry to the look and left fans wondering if she was really about to swim or in the middle of a photo shoot because of her makeup.
Fans took to her comment section to share their thoughts on the photo. One user wrote "best lips in the world ;)" and another added, "Beautiful on the inside and out, enjoy the holiday!"
The Cuban-American actress started her career as a model, appearing on several ads and taking on small roles on TV until she was cast on the lead role of the independent film "We Made This Movie" in 2012.
Acosta, 31, has earned a high mass of followers after her appearances on "Ballers," "The Arrangement," "Chicago PD" and "Quantico," and among all the fans that are continually ogling her page to catch a glimpse of her beauty, there was one man who took a leap of faith trying to get her attention.
"S.W.A.T" actor Shemar Moore surprised everyone when he stepped on the red carpet of the Grammy Awards earlier this year with Acosta by his side. The actor admitted that the award show was their first date and that they have never met face to face.
Speaking to Entertainment Tonight, the heartthrob admitted that he took a "poetic approach" to reach out to Anabelle after he saw some of her series and social pages. He said:
"I wrote an email just knowing there's no way she's going to hit me back… But I went back to my creative writing classes; I got my mama in my head: "Show respect," and I was a poet. Poetry in these fingertips! I wrote a little something-something, and I just waited…"
To his surprise, Acosta did reply his email, and after chatting for a bit Shemar asked the lady if she was willing to do something spontaneous, something that most people won't do on the first date, and that led them to attend the Grammy's together.
A few months later, the 45-year-old actor visited Steve Harvey on his show, where he updated the audience on the status of his relationship with Anabelle since then. He confessed what she told him:
"It's cool. She said to me, 'Whatever the attraction is, the interest is there, but let's work on being friends… Let's get to know each other. Let's vibe it out. Let's not speed through it because you are cute; I am cute.' We're taking our time"
After being asked if he was ready to introduce Acosta to his mom, Moore admitted that meeting the parents always put a lot of pressure on the relationship, but he'd very much like that.
While is not clear if the pair is still together these days, as they prefer to keep their relationship out of the spotlight, Moore also confessed to Harvey that he'd reached the point of his life where he needs a companion to enjoy of his success.
He said:
"I really am in a good place right now… I'm the lead of 'S.W.A.T.' I've done everything I could do by myself, and now I need that somebody. I need that her – that boo thing. I need that partner in crime to do the rest of what I want to do."
Please fill in your e-mail so we can share with you our top stories!