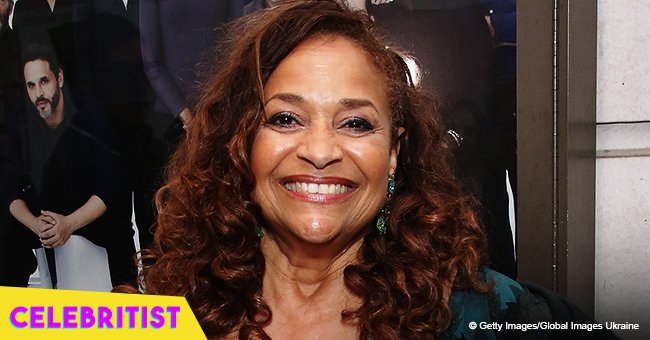 Debbie Allen's mother turns 95 and stuns in white dress in heartwarming picture
Debbie Allen's mom recently turned 95, and she proves that age is definitely just a number as she still looks youthful and spirited.
The actress made sure to greet her mom Vivian a "Happy Birthday", posting a beautiful photo of her on Instagram. In the photo that the "Grey's Anatomy" star shared, her mom looked stunning in a white dress with puffy sleeves as she posed alongside another woman and child. The photo was taken during a Hawaiian kick-off party meant to celebrate Debbie's show.
Two months prior to her mother's birthday, the actress and her sister Phylicia Rashad brought her to her school's former site in Chester. Vivian was part of the last graduating class at Brainerd's Institute in 1939, which is not a three-story brick building overlooking an open field.
The trio of women initiated a program to bring education back to Brainerd by conducting "Workshops in Open Fields" for the entire month of June as a way to give back and sharing their accomplishments with other people.
Vivian is a native of Chester, and she turned out to be an author, a Pulitzer Prize-nominated poet, and a cultural activist. During her younger years, she studied the Mayan culture in Mexico and even worked for NASA. Debbie revealed that during the 1960's, her mom's poetry used to be read by astronauts while images of their flight were being shown.
During their Brainerd workshop, Vivian hired teachers to educate pre-schoolers regarding hands-on activities related to science, reading, storytelling, among many other subjects. She believed that the land, sunlight, and trees surrounding their little school setup was the perfect place for children to learn to appreciate the outdoors.
This is not the first time Vivian has led an open field workshop. Back in the 1970's, the author has been doing it in Houston, Texas where she relocated. When she returned to Chester 10 years ago, she wanted to do the same for her beloved hometown.
Now, with the help of her daughters, Vivian continues to inspire others and educate children who are not given basic access to education, which has been inspiring for both Debbie and Phylicia. The "Grey's Anatomy" actress has been so inspired by her mom's eventful life that she even named her daughter after her mom.
Debbie's grown daughter, Vivian Nixon, is the spitting image of her mother, and now graces the same name as her grandmother. Vivan is her eldest daughter with her retired NBA husband Norm Nixon, whom she has been married to for 33-years.
Given her family's stellar background of being famous authors, actresses, and even basketball players, it comes with no surprise that Vivian chose to follow in one of their footsteps, particularly her mom's. She, too, is an actress, who can not only act but sing and dance like there's no tomorrow.
It's no wonder these Allen girls stay young and beautiful despite their ages - it's because they know how to make the most out of their lives and have fun while at it!
Please fill in your e-mail so we can share with you our top stories!