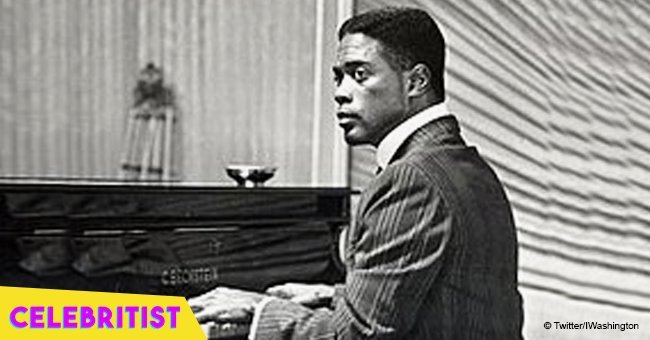 Howard Rollins Jr. suffered from incurable illness & dressed as a woman before his death

Howard Rollins Jr was born in Baltimore, Maryland to Ruth Rollins and Howards Rollins Sr on December 7th 1950. He grew up to be a well-known African American actor, but his life came to a bitter end at the early age of 46.
Rollins studied theater at the Towson State College and at only 17, he played his first role in "Of Mice and Men" at the Baltimore theater. The African American Registry (AARG) reports that Rollins spoke to the New York Times about the performance in 1981:
"Things made sense to me for the first time in my life."
He then moved to New York City in 1974 in order to take his career to the next level.
Follow us on Twitter for more @amomama_usa.
Source: YouTube
Rollins' opportunity for fame presented itself when he landed a role in "Ragtime." The film, released in 1981, was based on a novel by E. L. Doctor.
It gave a hard-hitting story about a Black pianist who seeks out help from the justice system to counteract racist attacks against him. When this doesn't work, the character resorts to retaliation.
Rollins was cast as Coalhouse Walker Jr himself. His amazing portrayal of the character won him an Academy Award for Best Supporting Actor later that year.
The film kickstarted his career, gaining him roles in other films that were similarly successful.
He won another award, an Emmy for Best Supporting Actor, in a daytime series called "Another World."
Other productions Rollins was involved in included "The Member of the Wedding," "Fridays," "For Us the Living: The Medgar Evers Story" and "A Soldier's Story."
In 1987, Rollins got another highly successful role. He played Detective Virgin Tibbs in a television series "In the Head of the Night."
Unfortunately, Rollins is reported to have described a despairing atmosphere on the set of the show. He said it was unwelcoming and unfriendly.
Furthermore, he described the show as being too close to actual racism which he experienced and this troubled him.
Around that time, AARG reports that Rollins began to ingest crack cocaine and overdrink alcohol. Police arrested him in 1988 for possession of drugs. In 1990, he pursued rehab for treatment, but it led to nowhere.
He went back to drugs and was again arrested three more times from 1992 to 1993 for drunk driving. Eventually, the show let him go and replaced him with actor Carl Weathers.
Rollins returned to rehab and successfully completed the program. The show allowed him to guest star in quite a few episodes before things again took a turn for the worst.
The country in which the series was filmed eventually banned Rollins after he met with more legal issues.
It was reportedly around this time that Rollins changed his looks dramatically and started behaving bizarrely.
He returned to New York after completing his jail sentence. Rollins stayed alone and out of work in his apartments for months. In 1995, he finally reappeared in an episode of "New York Undercover."
Later, he acted as a recovering alcoholic in "Drunk." Many close to him believed Rollins had turned over a new leaf.
Some also knew that Rollins visited Los Angeles' gay clubs at times but playing homosexual leading roles at that time would damage his career. Still, he would go as far as to cross-dress.
Since Rollins had to keep it a secret, he lived a tormented life. In Fall 1996, Rollins discovered he had AIDS. Only six weeks after, he died from lymphoma resulting from AIDS complications.
Please fill in your e-mail so we can share with you our top stories!