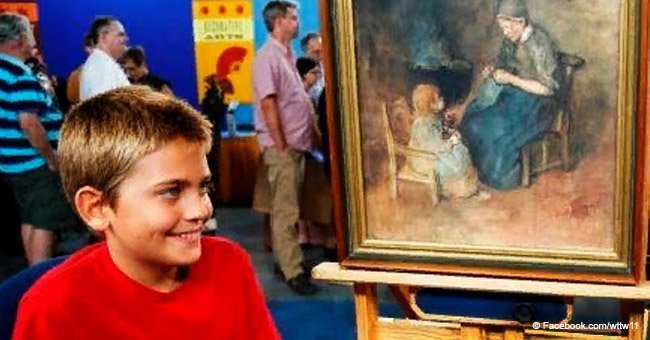 Boy goes on 'Antique Roadshow' to sell $2 painting, but learns it's worth so much more

A boy from New Jersey discovered that the actual value of a painting he bought for just $2 at an auction was way more than what he original thought it would be.
When the kid sat down at the table with the Antiques Roadshow appraiser, David Weiss in 2014, the boy informed that he bought the painting because it caught his eye. It was an image of a mother and her child, which wasn't easy to make out.
The boy's father resisted buying the painting, but the kid insisted and eventually made the father buy it at just $2.
"It was so hot there, my dad didn't want to stay to get it, but I wanted to, so we waited an hour or so," he told the source. "We got it for two bucks."
Follow us on Twitter to learn more.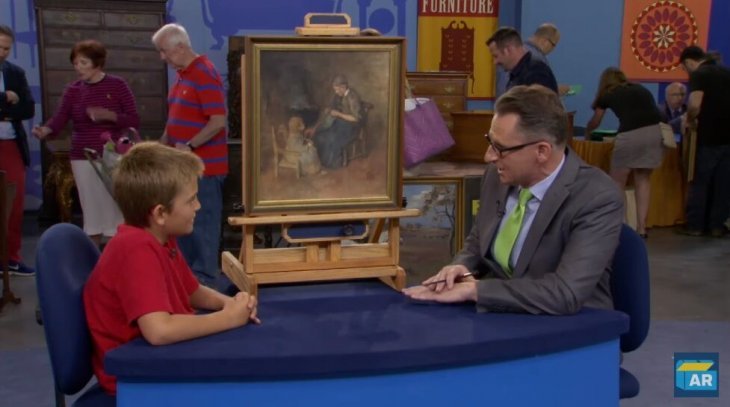 Source: YouTube/Antiques Roadshow PBS
The boy acted purely on instinct and decided that he just had to buy the painting. Now on the show, Weiss traced back the history of the painting to identify its real value.
Weiss revealed that the portrait dated back to 1844 and it belonged originally to the painter Albert Neuhuys. The watercolor from the 19th century and the signature discovered at the bottom of the painting proved this fact.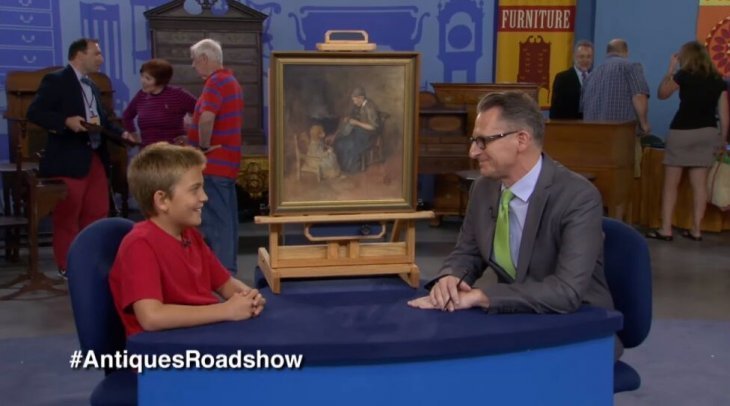 Source: YouTube/Antiques Roadshow PBS
Now, Weiss asked the boy what he thought he could realistically get for the painting today at an auction. The kid thought about it and guessed no more than $150.
Weiss smiled at this and said, "I think it's worth more than $150."
He added: "Today, if your Albert Neuhuys watercolor came to an auction, it would probably sell for between $1,000 and $1,500."
Finally, it was revealed that the painting was exactly worth $1,498. The moment the kid heard the price, he was shocked beyond belief. The kid, who was also an aspiring art dealer, knew he had hit the jackpot.
Please fill in your e-mail so we can share with you our top stories!