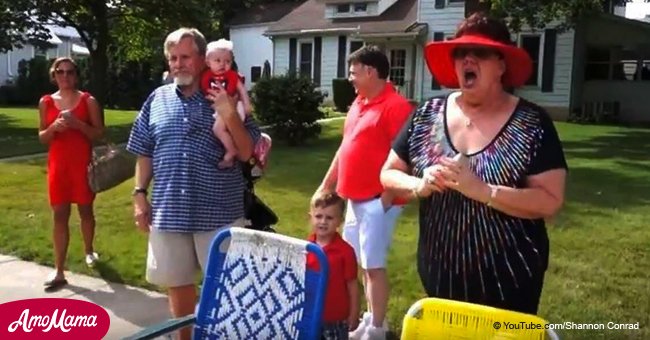 Family is watching the parade when mom suddenly sees her two military sons in the crowd
A family that had two sons in the military had built a 25-year tradition of watching the 4th of July Grasslake parade. When Independence Day came around they gathered together to follow their tradition.
However, a big surprise was awaiting the family as the father stood with his right hand over his heart and the mother took a video of the parade.
The Grasslake parade always begins with the Color Guard. This guard is made up of different military branch members marching together.
The family with the two-decade tradition of watching the parade was present as usual. They had two sons in the military and the mother recorded the procession on her phone so her sons would be able to see it.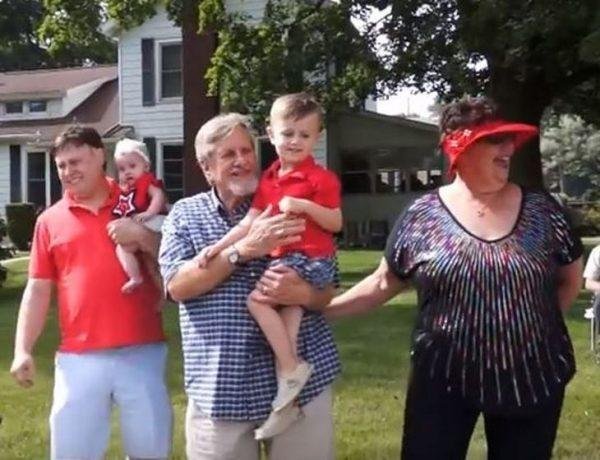 Source: YouTube.com
For more on this story go to our Twitter account @amomama_usa. Her daughter Shannon Conrad could be seen recording her family as they watched the parade.
Suddenly, the mother notices something in the parade that she wasn't expecting. Her mouth drops as she realizes what's going on, as she exclaims "Oh my gosh!" over and over.
Two men in uniform walk her way and it's none other than her sons John and Tom. One is in the US Army and the other one is an Officer in the US Navy.
Both of them had been marching in the Color Guard but neither one of their parents knew that they were even in town. Shannon had been holding onto the secret so that they could surprise their parents.
As the parents exchange hugs with their sons, the crowd can be heard erupting in applause. On the video, the parents can be seen overwhelmed with emotion.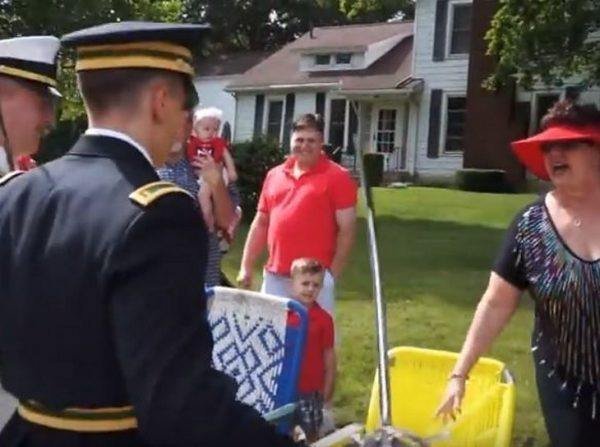 Source: YouTube.com
The hugs extend to the rest of the family members. The two sons and their sister couldn't help but celebrate their successfully executed surprise visit.
Please fill in your e-mail so we can share with you our top stories!