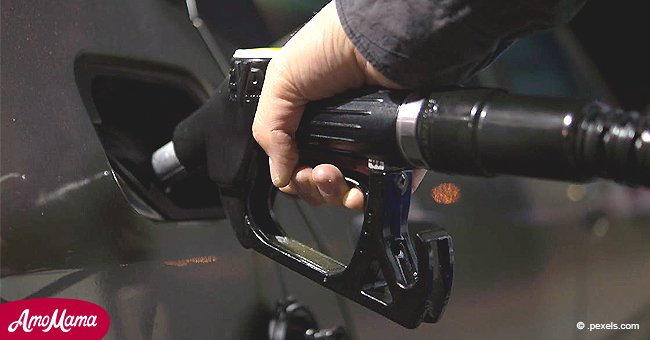 The Sun: Man claims gas station is swindling drivers by selling short measures

A 57-year-old man from Henfield, England, claims that a Shell station has been scamming its customers by selling them a shorter amount of gas.
Richard Deakin believes that the station has been running the scheme since last year, which was when he grew suspicious of the illegal way of handling business.
According to The Sun, Deaking noticed that his five-liter container wasn't being properly filled and that he would always end up with half a liter less than what he had paid for.
The news outlet reported that, when Deakin complained about it, the cashier reduced the price and admitted that the pump was not properly calibrated.
Please follow us on our Twitter account @amomama_usa to learn more.
Even though the gas station reportedly attempted to fool him, the 57-year-old went back several times and continue to be sold short, which only seemed to confirm his suspicions.
He claimed that the gas station has been conducting the operation for the past year, stealing millions out of their customers who believe that they are being given what they pay for.
Determined to expose the alleged fraud, Deakin returned to the gas station with a see-through jerry can and took a video of it being filled and not reaching the five-liter mark.
"I've tried to take it up with Trading Standards and Customs and Excise, but they're not interested despite the loss of tax revenue"
Richard Deakin, The Sun, August 16, 2018
But, although Deakin claims the Shell station has been tricking people by selling them short, the Henfield pump said that it is yet to receive any complaints regarding their services.
Gas pumps are carefully calibrated and they are not immune to system errors, but jerry cans can sometimes change shape over time, reducing their own capacity, so who knows who might be right in this case.
Please fill in your e-mail so we can share with you our top stories!