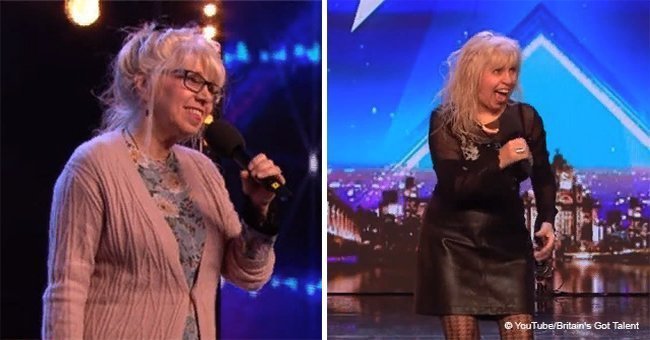 Grandmother stole the show on stage with her rockstar performance
68-year-old Jenny Darren looked like the quiet and unassuming grandmother when she walked onto to the stage to sing "Heartbreaker."
The woman from Cotswolds, England, appeared on "Britain's Got Talent" in April 2018, and surprised the judges and the audience alike.
Jenny Darren is not like a grandmother next door handing out cookies to her grandchildren. She is a rock star, and she proved it with her rendition of a song from her album "Queen of Fools."
Read more on our Twitter account @amomama_usa. She surprised everyone as nobody had probably imagined a 68-year-old woman to be auditioning for a talent competition.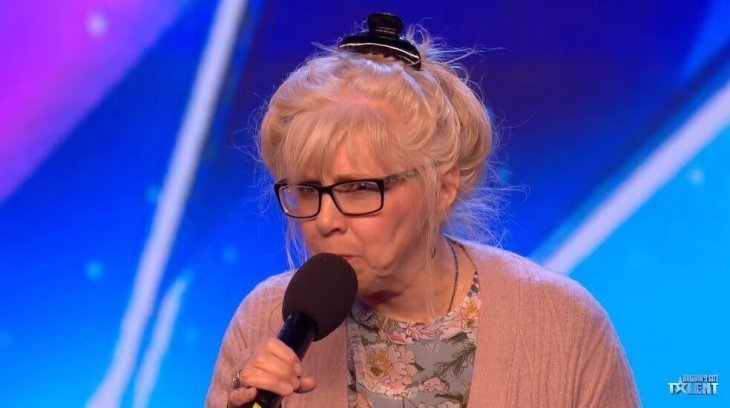 Source: YouTube / Britain's Got Talent
Darren walked onto the "BGT" stage in a long floral blue-and-pink top, a plain pink sweater, a skirt, and with her hair tied up in a bun on top of her head.
The judges wanted to know more about her, and she politely answered all their questions. Judge Simon Cowell asked if she was auditioning with the title in the mind to which she replied in the affirmative.
When the judges told her to start her performance, she unbuttoned her sweater and told the audience to bear with her.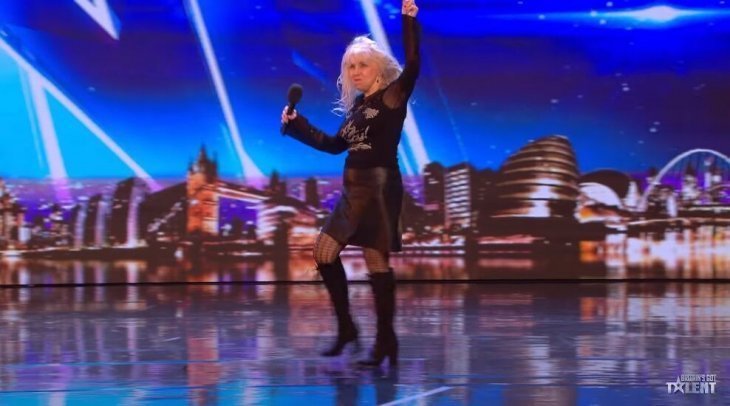 Source: YouTube / Britain's Got Talent
The panel looked surprised at first. She walked towards the wings and removed the frumpy floral top and the long skirt.
The audience soon realized that she was wearing leather clothes, ready to give them a performance they would remember for a long time.
Beneath the dress was a leather skirt, fishnet stockings, long black boots, and a black shirt with mesh sleeves.
Darren had even taken off her black-rimmed glasses, thrown them into the wings and loosened her blonde hair. While she did all that, the audience cheered.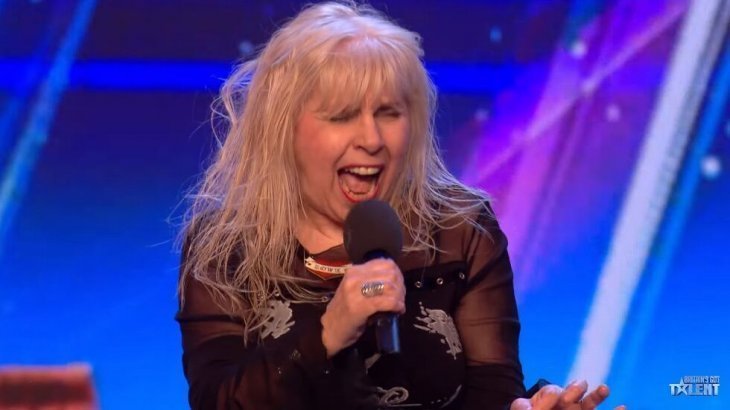 Source: YouTube / Britain's Got Talent
Then the music started to play, and the outfit seemed justified. The excitement grew as AC/DC's "Highway to Hell" blasted across the hall.
Darren danced around the stage. When she sang, she proved to everyone that she had the talent to match her confidence.
The crowd accompanied her when she reached the chorus and the judges joined in with Cowell dancing along to the catchy tune. Ant McPartlin and Dec Donelly were bobbing their heads backstage and David Williams was playing air guitar.
Everyone in the auditorium was on their feet including all the judges, giving the performer a huge round of applause in recognition of her incredible talent and energy.
Radio Times reported that Darren missed out on becoming a star and earning millions in the 1970's. Surprisingly, she toured with AC/DC and was the first to record "Heartbreaker."
The song was part of her album "Queen of Fools" in 1978. It was eventually picked up by Pat Benatar and released the following year. It reached number 23 on the Billboard Hot 100.
Darren said that she was not upset at the time but became upset later when the realization dawned on her. She said:
"When you're young, you're doing lots of gigs and things. Of course, it'd have made a big difference if I had recorded that as a single, without a doubt."
She credits the rock band for giving her a rock sound. She termed her experience of performing with the band over 40 years ago as "brilliant."
Please fill in your e-mail so we can share with you our top stories!