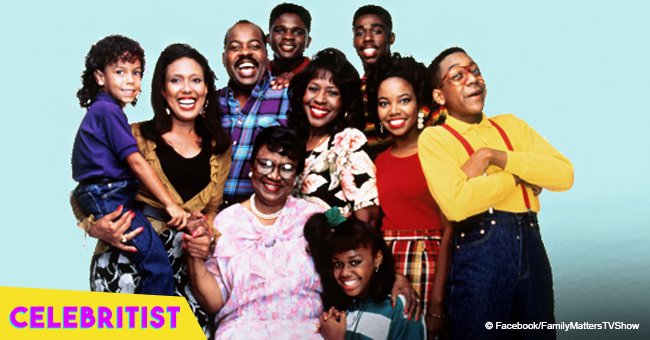 Waldo from 'Family Matters' lost his mom shortly after joining the show & the cast raised him
Shawn Harrison, better known for giving life to the dim-witted Waldo Faldo on the '90s sitcom "Family Matter," lost his mom after joining the series, but he gained another family in the cast of the series.
The actor joined "Family Matters" on its second season as a recurring character. Later, they offered him the chance to be part of the main cast on the fourth season, playing Waldo, Eddie Winslow's best friend and a menace to the fan-favorite character, Steve Urkel.
Unfortunately, shortly after, he lost his mother, who passed away when he was 18. Since the series was at its peak point in popularity, Harrison didn't have a break to mourn his loss properly, and instead relied on the members of the cast to go through such harsh times.
According to reports, Harrison expressed his desire to become an actor at age 4, and his mother, a computer engineer, enrolled him in a children's acting workshop that drove him to land his first role in the movie "The Jerk." After that, she quit her job to manage his son's and other actors' career.
"We were both so happy about my getting the part... Her heart just stopped," he said to the Los Angeles Time at the time.
Last year, the cast of "Family Matters" reunited for the first time in years and reflected about the meaning of the title of the show for them as a cast. Jo Marie Payton, who played Winslow family matriarch, Harriette, took Harrison's situation as the perfect example of their bond they built on the set.
"His mother was so wonderful. She was always baking us peach cobblers and pies and all these different things, and we loved her to death," she said. And continued:
"And, I always said that I believe she did that to warm our hearts, that she brought Shawn to the set for us to raise. And, we fell in love with him like he was one of our own, and we knew that he didn't have a brother or sister. So, we embraced him."
Payton recalled how emotional was that time for Harrison, "I remember coming through the set one day… he was in the kitchen by himself, and I said, 'Shawn, what's the matter?' He was crying. I know he missed his mother, but we were all there for him."
The actor, now 44-year-old, said:
"Everybody, cast, crew, everyone, was very, very supportive, very understanding of the very trying and difficult time that I was going through. So, I appreciate all the love and support that you guys all extended to me during those years."
Harrison has also appeared on series like "Girlfriends," and "Legion of Super-Heroes." He'll be appearing on the upcoming film "Uncle Ed's Bucket List" next year.
Please fill in your e-mail so we can share with you our top stories!