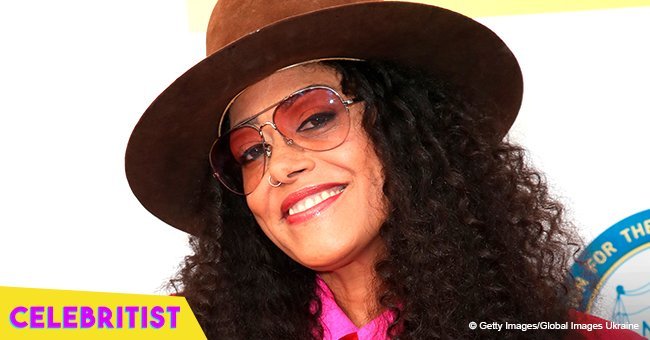 Freddie Brooks from 'A Different World' warms hearts with photo of her daughters in matching poses

Apart from being one of the favorites on the 80s/90s show, "A Different World," Cree Summer is also a hands-on mom whose daughters appear to be following in her footsteps.
The American-Canadian actress shared photos featuring herself and her daughters, Brave and Hero. The girls looked adorable as they struck matching poses and wore matching hairstyles with their mother.
In one of the photos, the three 'girls' sat pretty in their neat cornrows, head tilted to the right and legs crossed at the knee. The second photo shows mother and daughters leaning forward with their hands folded under their chins, still sporting their braided hair.
BATTLING INSECURITY
Summer, 49, has always been known for and passionate about her natural hair, and it seems her daughters with partner, Angelo Pullen, are treading the same path. She once confessed that it took her a long time before she could accept and love her curls. She recalled her obsession with straight hair:
"As a girl, it was probably the bane of my existence. I went to a predominately white school… it was just myself and one other African-Canadian boy. I hated my hair. I wanted it to be straight and I wanted it to be blond. I remember one pitiful attempt to have bangs. I would use lots of hair spray and hold them down with a rag. I remember going to school and the bangs slowly rising until they looked like an awning or a visor. I was mortified! The journey went on like that for years and years."
WHAT MANY PEOPLE DID NOT KNOW ABOUT "A DIFFERENT WORLD"
The "Rugrats" voice actor noted that for the most part, she never felt comfortable with her hair in movies. Citing the popular series where she played Freddie Brooks for many years, Summer revealed:
"Believe it or not, on 'A Different World', I was very unhappy with my hair. People don't know that. That was not a happy hair time for me but I'm happy that people were inspired by it though. Debbie Allen had taken my hair and dyed it red and they used to curl it with a curling iron, and it wasn't until I left 'A Different World' at 23, that I learned how to do my hair and fell in love with it."
WHAT DOES SUMMER'S HAIR MEAN TO HER?
The "Revelation Sunshine" singer finally credited her hair for being her safe place:
"It's always been curly and when I started making records and touring with my music, I started loving my hair. It really became an identity… something for me to hide behind when I was insecure, and to show off when I felt confident."
Please fill in your e-mail so we can share with you our top stories!