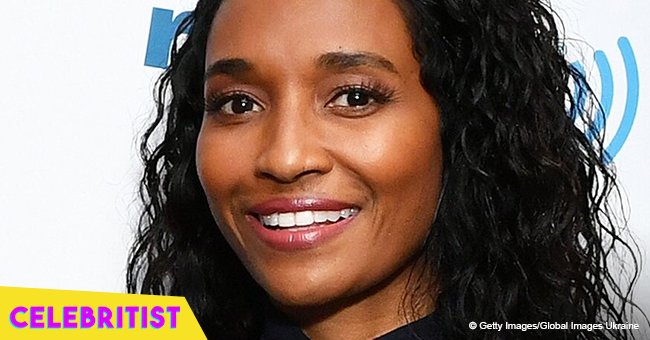 TLC's Chilli revealing her interracial romance and offers dating advice to Black women
After giving advice to Black women about dating, TLC's Chilli reveals that she is currently testing out the waters in an interracial relationship.
Back in 2010, Rozonda "Chilli" Thomas braved being a reality TV star and opened up about her relationship in a VH1 show. During the first episode of "What Chilli Wants", she gave a long list of must-haves in a guy, which included "washboard abs", no smoking, and no drinking to name a few.
While a list of standards might be something her younger-self has thought of, she tells ESSENCE that she is still holding on to her list in hopes of finding the love-of-her-life.
"Yes, I do! It's still long and maybe a little longer now. I know what I bring to the table."
The 47-year-old singer says that although she hasn't settled down yet, she is not worried about not being able to find her "person", and it's because she is not limiting her dating pool to just black men. As for what she hopes black women would consider, it's that they don't have to limit themselves either.
"I want for women, especially women of color, to not be so closed-minded when it comes to love. God made all of us and you may not find your husband because you're trying to stick to one group. You've got to be open. You want the person who's the best person for you, no matter what color he is."
When asked about her own relationship status, she says that she is dating, but they are still "testing the waters". Chilli did end up using her own advice as well, as she confirms that the person she is dating is not black.
The singer also shares that it only takes her two months to know whether a person is right or wrong for her, and that's something that has kept her from making the wrong decisions in the past.
"I usually know after two months…I can just tell. I've always known. The day I turned 30, I got this kind of smartness or something, this maturity about myself…when your turn 30, you become more confident in how you feel about things, which is great. That way you can cut and weed out a lot of the [expletive] you go through."
Chilli is making a comeback in mainstream media, after her group, TLC was chosen to be featured on Netflix's "Once In A Lifetime Sessions", which is now available for streaming. The eight-part music documentary takes viewers behind-the-scenes, to witness some of the most intimate performances of their favorite artists.
Please fill in your e-mail so we can share with you our top stories!