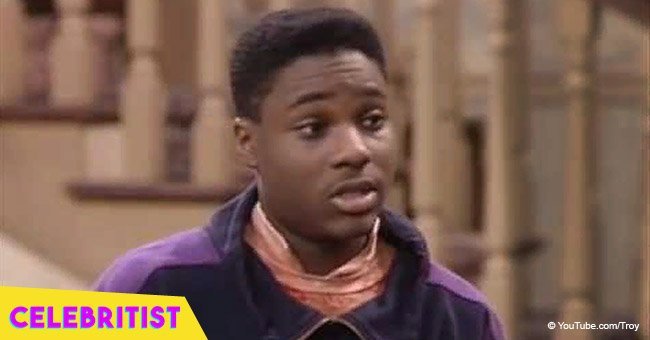 Remember Theo Huxtable from 'The Cosby Show'? He's the proud father of a lovely baby girl
Malcolm -Jamal Warner, the favorite boy from the popular NBC sitcom "The Cosby Show" is all grown up and even has a child now. The extremely private actor loves his new role as a Daddy.
Every fan of the '80s sitcoms remembers little Theo Huxtable, who always struggled with staying morally upright as a teen in "The Cosby Show." Malcolm-Jamal Warner, the actor who gave life to Theo, has grown into a man in his career and family life.
The actor, musician, director, producer, writer, and consultant has made it a point to keep his personal life as private as possible, so not much is known about his love life. However, in June of last year, Warner revealed that he and his lady love were expecting a child.
The star took to his Instagram page where he uploaded a beautiful picture of his pregnant partner. This came as a surprise to fans and the general public as no one knew that he was dating anyone seriously.
After the birth of the baby, Malcolm shared the news by uploading a picture of his adorable newborn baby girl rocking a cute onesie with the inscription "Happy 1st Father's Day, daddy."
Malcolm uploaded another beautiful picture of him and his little angel, where she napped on his bare chest, and he captioned it:
"Peaceful time with family takes on a whole new meaning now."
These days Malcolm has become a bit more open when it comes to sharing bits of his life as a father on Instagram. Just a few days ago, he delighted his fans with two videos in which he's dancing with his little girl on one arm.
In the first clip, Warner is only wearing a t-shirt and underwear, as he explained that he woke up ready to clean the kitchen when his daughter demanded to be held, which led to an impromptu dance routine of the adorable father-daughter duo to songs from the Jackson 5.
"She wanted to be held in a low key whiney 14 month old way. For a brief moment I felt myself getting low key frustrated. But then I stopped what I was doing bc she didn't care about a messy kitchen," he wrote. And continued:
"All she wanted was for her daddy to hold her. Something that simple makes my daughter happy. Something THAT simple. And it was a moment I didn't want to take for granted [...] Personally, I don't give a flying [expletive] if Kiki loves me. I know my daughter and my Queen do. That's ALL that matters."
In the second clip, Warner and his girl are in the same spot, this time dancing and singing to Bill Withers's "Lovely Day." The 48-year-old confessed in the caption that the tune has a special place on his heart when he sings it to his lady, but it becomes even more significant when he sings for his 1-year-old daughter.
"Singing this song to my woman is a lovely and beautiful experience on "it's own, but carries even a deeper meaning when I sing it my daughter. It makes my heart smile and cry at the same time. And I love it."
Please fill in your e-mail so we can share with you our top stories!