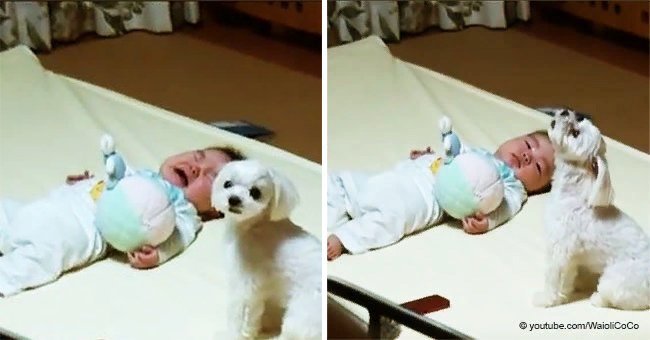 Mom couldn't make baby stop crying, but the dog had a revolutionary technique
Often when couples decide to have children, they look for a way for their pets to adapt to the new member of the family. And as he has always been with them, your dog will probably do his best to love his new lifestyle change and his new human brother.
Sometimes you need help from parents, but dogs and children can have a magical relationship. Like the dog in this video posted on YouTube, some pets even find ways to be useful.
When this little baby cries, the tender dog responds to his cry. Thanks to this reaction, intentionally or not, the dog entertains and calms the baby.
It is impressive as when the baby cries, the dog begins to howl and this peculiar sound causes the creature to calm down.
The funny thing is that when the animal ends, the baby begins to cry again, but the dog realizes that its howls have a positive effect and calms it once more with its dog crying.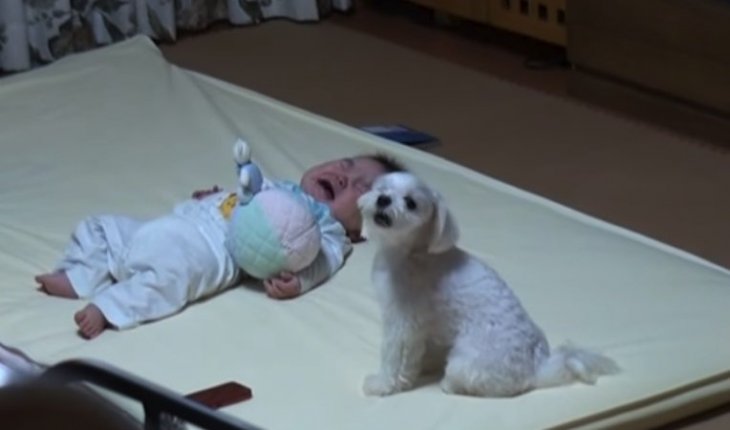 Source: Youtube/WaioliCoCo
It is not uncommon for newlyweds and engaged couples to have a dog before having children. It is not necessarily a good reason to have a pet if that is the only reason you want a dog, but dogs can be excellent "children to start with"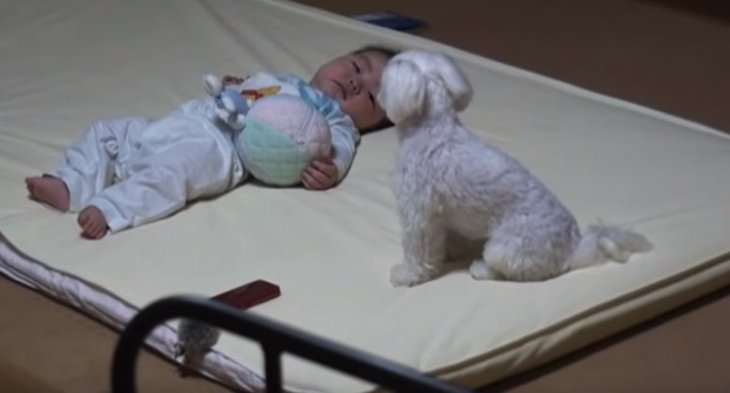 Source: Youtube/WaioliCoCo
They need walks, food, water, playtime, and pampering. They also put some chaos into our lives with their personalities and unique needs. Also, sometimes dirt and clutter are almost impossible to avoid.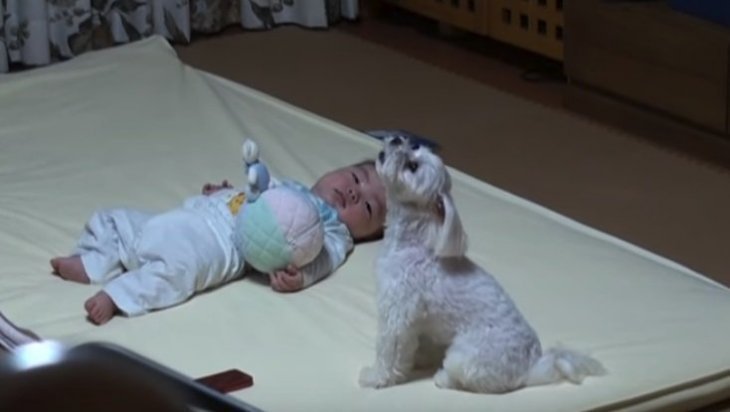 Source: Youtube/WaioliCoCo
Dogs require work, love, and commitment. Since they can't take care of themselves and we have to make sure they are available to take care of our dogs, they teach us how to get rid of selfishness.
That's why pets are a good way to practice being a parent, and if, in addition, when human children arrive, we are lucky enough to have a dog as collaborative as this one, as it is definitely a great advantage.
Please fill in your e-mail so we can share with you our top stories!