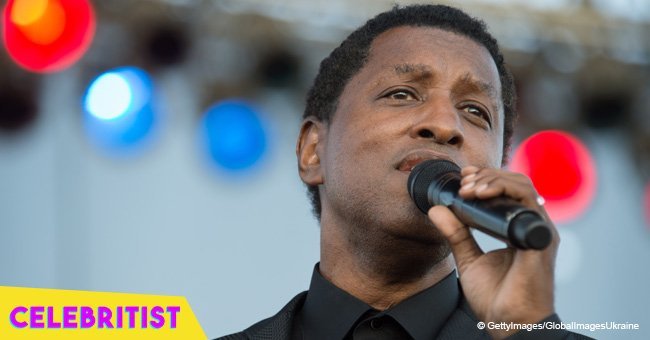 Kenny 'Babyface' Edmonds broke hearts as he revealed he was never 'in love' with wife of 13 years
Famous '80s R&B hitmaker, Kenneth "Babyface" Edmonds, married his third wife and former backup dancer, Nicole "Nikki" Pantenburg, in 2014. Yet, it's his relationship with second wife, Tracey Edmonds, whom he married in 1992, that he shared intimate details on during an interview with Oprah.
Babyface shared some rather heartbreaking details about his marriage to Tracey Edmonds.
The couple met when Tracey auditioned for a role in his music video "Whip Appeal." After dating for a short while, they wed in 1992, and the couple had two sons together, Brandon and Dylan. Tracey filed for divorce 2005 and later married to comedian Eddie Murphy in 2008.
The now 59-year-old Babyface explained to Oprah in 2013 why their marriage didn't work out, what he thought about Tracey's and Murphy relationship, and his opinion on Deion Sanders, Tracey's current boyfriend.
On an "Oprah's Next Chapter" episode he confessed that he and Tracey loved each other, but that they were never really in love. He went on to share that he couldn't imagine being married to Tracey anymore, saying:
"We wanted it to look like that. We felt responsible…the reality is that there was a connection that wasn't really there. We loved each other but we weren't really in love with each other. It was more the idea of it falling apart and me holding onto the image of what I thought we were. I don't feel like we were supposed to be together forever…I'm okay with it because I think she's okay."
As the father of two young boys, Edmonds was worried about another man stepping into their family, so he was a bit aware of Eddie Murphy back then. "I didn't think it was the best thing. I didn't know Eddie so, I said to Tracey, 'It's your decision.' It wasn't for me to step in, but things happened the way they were supposed to happen."
In the end, Tracey and Eddie didn't last long together.
Deion Sanders, on the other hand, has been a constant in their lives since 2012. "Deion's a good guy," Babyface said. "Tracy's a good girl. She's the mother of my children and we have a great relationship and we live to make sure our children are happy." And continued:
"I knew that Deion, Mr. Prime Time, seems like a nice guy. But he became a classy guy when he called me and said he didn't want to meet my children until he sat down and had lunch or breakfast with me, so he knew me before he met my children."
In 2014, Babyface and Sanders sat down in front of the cameras of the reality show "Deion's Family Playbook" to catch up with each other, as Deion explained how important it was for him to maintain a good relationship with the producer since he's the father of his girlfriend's kids.
Watch the whole exchange below:
Please fill in your e-mail so we can share with you our top stories!