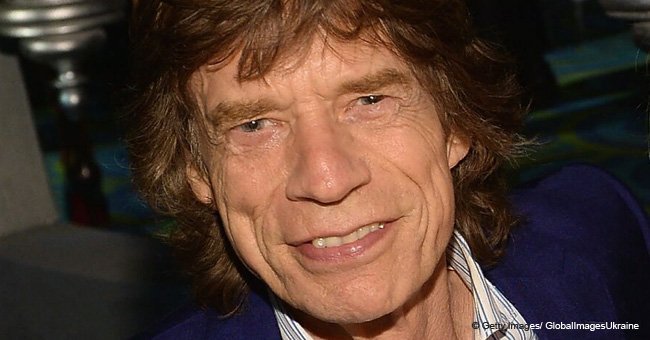 Mick Jagger's black daughter that he once disowned rescued him when he lost a loved one
Mick Jagger didn't seem to care for his eldest daughter, and he was not looking to have a relationship with her in the beginning. He disowned her as he firmly believed she wasn't his, but life brought them together once again.
When the rock star lost a special someone, his eldest daughter Karis was the only one who stood by him.
Sir Michael Philip Jagger, better known as Mick Jagger, is a 75-year-old singer, songwriter, composer, and multi-instrumentalist from Dartford, Kent, England. He rose to fame after being one of the founding members the Rolling Stones, a legendary rock band from London.
Jagger has been part of the band for over 50 years, and he has attained the status of rock legend, winning numerous awards including an induction into the Rock and Roll Hall of Fame.
Back in the late '60s, he went out with Marsha Hunt, an actress, and model from Philadelphia.
While they were going out, Marsha had their daughter Karis, but Mick Jagger didn't want to believe she was his child, so he disowned her. His lawyers even made Marsha sign papers that said Mick wasn't the father, but eventually, a DNA test proved the contrary, and he was ordered to pay £1,000-a-month in child support.
Karis grew up with her mom, away from all the fuss of being the daughter of a rock star. But when she was 12, Mick decided it was time to step in and form a relationship with his eldest.
"He had to step down from a pedestal and say "Yes, I'm her dad, come home with me," when he had publicly said something else," said Marsha to the Daily Mail. Since then the father-daughter has kept a close but quiet relationship.
When Karis graduated from Yale, Jagger was there to cheer for her. She did the same for him when he received a knighthood from Prince Charles. Karis was also was by his side when his father, Joe, died in 2006.
In 2014, when Jagger's girlfriend, L'Wren Scott, committed suicide, Karis showed full support for the devastated rock star and even made the funeral arrangements. According to reports, she was in charge of every detail, from reading a poem at the service to finding a nice spot to bury L'Wren.
Karis was the only one of Jagger's kids who didn't have a strained relationship with the late designer. Jade and Georgia May are said to have disliked L'Wren because they believed she was after their father's money and fame.
Karis, on the other hand, kept her distance, and that made her the perfect counselor for her father when he went through such a hard time.
These days, she's married to producer Jonathan Watson and has two kids. Karis, unlike many of her siblings, lives her life completely away from the spotlight.
Please fill in your e-mail so we can share with you our top stories!