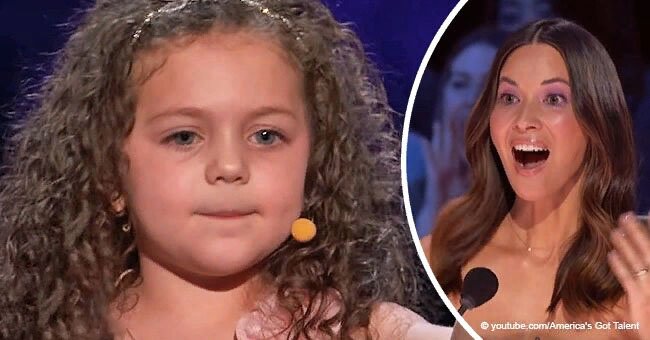 Judges don't think this little girl can sing a classic but they soon realize their mistake

When five-year-old Sophie Fatu walked on to the "America's Got Talent" stage, she managed to leave the judges in awe with her performance of a classic song.
On July 24, 2018, Sophie belted out Frank Sinatra's "New York, New York" during the Judge Cuts 2 episode of "America's Got Talent."
The little girl became the youngest performer in the history of the popular television show. She looked very relaxed and pleased to be on the stage.
Prior to her incredible performance, the panel of judges spoke with her.
Follow us on our Twitter account @amomama_usa to learn more and scroll down to watch Sophie's performance below.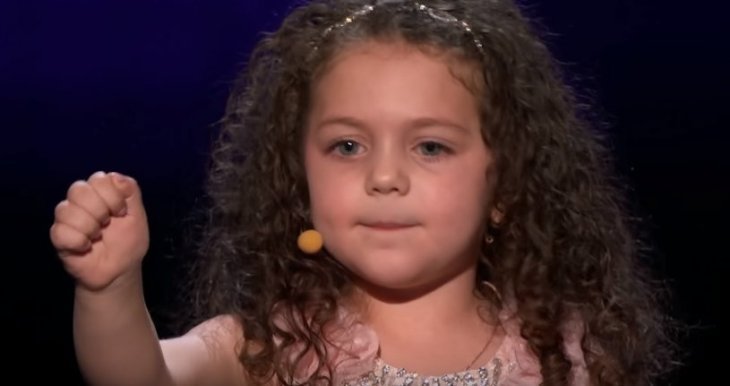 Source: YouTube/Americas Got Talent
When Simon Cowell asked her what she would do if she won the $1 million prize, she replied, "Um, I don't really care that much. I just want to sing for everyone and make them happy."
The jury didn't know what to do when Sophie began introducing herself. With her shining eyes, she talked about the unbelievable amount of people there was in the crowd.
The girl left the whole judges, especially Cowell, captivated with her tenderness.
"My favorite judge is Mr. Simon," Sophie said.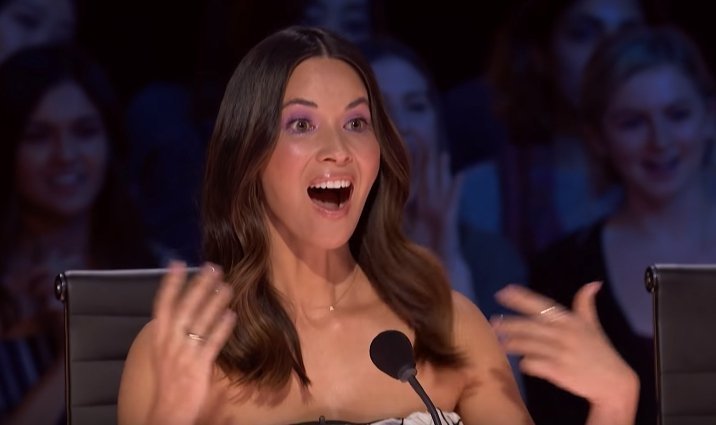 Source: YouTube/Americas Got Talent
Before the judges and the audience knew what was going on, she was singing Sinatra's massive hit song "New York, New York," and she did a great job.
That night, everyone in the audience admitted that not only did she sing well for her age, but she was also a professional whose voice could be a competition for any other singer.
The judges were able to enjoy as the little girl lit up the whole studio with her performance.
The audience stood up and gave her a standing ovation, and by the time she finished, all the judges praised her.
Cowell said: "You know, Sophie, you are officially the youngest ever 'America's Got Talent' contestant, do you know that? Sophie, that was really you singing? Honestly? Because that shouldn't happen. You shouldn't even be able to remember the words, let alone sing like that with the key change and everything. Amazing."
"When you hold onto those long notes you have like a really rich vibrato, which is so strange I'm even saying that because you're only five," Mel B added.
"Have you been told that you are crazy cute?" Howie Mandel asked Sophie.
"Well done. I mean, look how little!" Heidi Klum commented.
Unfortunately, Sophie didn't make it to the live shows despite the praises, thereby ending her "America's Got Talent" journey.
Please fill in your e-mail so we can share with you our top stories!