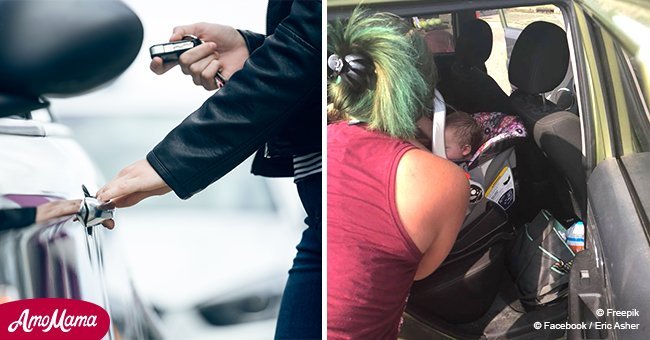 Poor little baby rescued from hot car while parents lay 'overdosing' nearby
A couple rescued a sweating baby girl inside a car. Her parents were found on the ground, passed out after they overdosed on heroin.
Eric Asher, who owns a construction business, was with his fiancée when they rescued the baby girl inside the hot car.
After the incident, Asher shared photos of the incident, which happened in Canton, Ohio, on his Facebook page to warn others of the dangers of illegal substances.
Social media users were shocked that the parents left their baby inside without thinking of the consequences.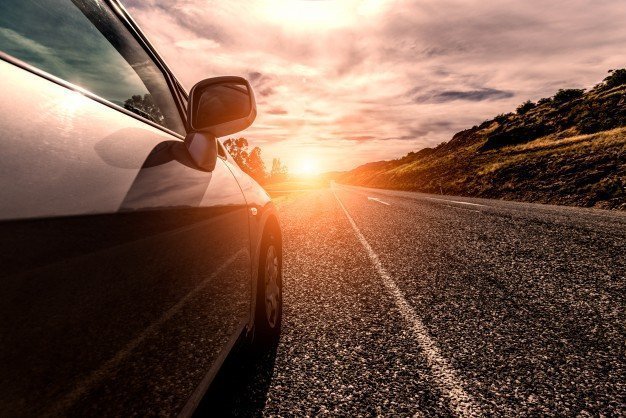 Source: Freepik
Follow us on Twitter at
AmoMama USA
for more details and updates.
43-year-old Asher said he saw the parents passed out on the parking lot grounds when he drove past the area.
Upon further observation, Asher saw the baby girl sweating in her car seat. At the time, the temperature was at 88 degrees Fahrenheit.
Asher immediately got the baby out of the car and gave her water. They also called emergency services to respond to the scene.
Speaking with Inside Edition, Asher explained, "We were driving down the road and I looked over to my right and I saw the male and female laying on the ground. We later saw that they were purple."
He added that their top priority was the child and attended to her first before the parents.
A bystander also went on to call 911.
After the incident, the baby's mother called Asher and thanked him for rescuing their daughter.
She revealed that they were heroin addicts who relapsed after two years of avoiding the drug.
The child was given under the care of a relative following the incident.
The Daily Mail obtained court records which revealed that the parents were charged with endangering a child and was set free on $1,000 bonds.
As for Asher's Facebook post, he wrote, "Lord put us in the right place at the right time."
Many social media users took their time to post angry comments addressed to the parents. Some users also made efforts to praise and thank Asher for his kind gesture.
Meanwhile, in New Hampshire, another hot car incident involved a police car breaking a window after responding to a 911 call. When he got the baby out, he discovered it was a realistic-looking baby doll.
Please fill in your e-mail so we can share with you our top stories!