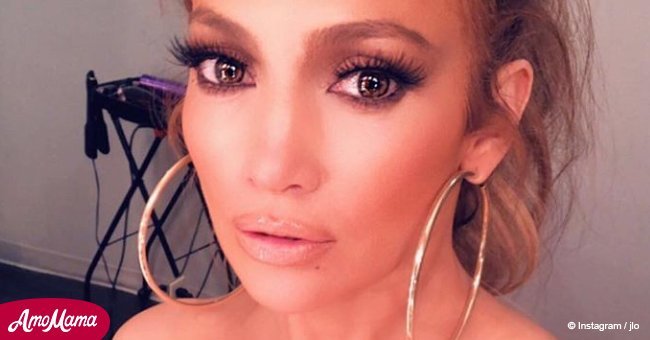 Jennifer Lopez flashes abs and legs while dressed in leggings with her face on them

Jennifer Lopez announced her new fashion endeavor on social media, and it's taking the world by storm.
She shared photos her new Niyamasol leggings on Instagram and told her 78 million followers that the company created a tribute collection inspired by her music and career.
Lopez explained that one new design would be released every month for the rest of the year. Read more about your favorite stars on our Twitter, @amomama_usa.
She approves of Niyamasol's ethics, saying that "they're an entirely green company [and] all their clothing is made from recycled plastic."
The new Vanguard leggings will be released with a matching top as well. Lopez told her followers:
"This company's spirit and mantra touched my heart & soul and I can't wait to see these on YOU."
The leggings she posed in on the announcement snap featured the cover work from her past albums, including the 2001 single "El Anillo."
Her recent 2017 single, "Amor, Amor, Amor" was also included in the design along with many others.
Lopez encouraged fans to keep track of her Instagram story for more news about the leggings' release, and also provided a link to her latest album.
Fans can share photos of their own leggings by using the hashtags "mysolstyle" and "JLONyamasol," and Lopez is looking forward to seeing her fans' snaps.
For those wondering how she keeps in top shape, her trainer revealed that Lopez's secret is a workout called "side-plank oblique crunches."
It is perfect for anyone who wants to "focus on shaping and toning" their entire core. Her trainer suggests doing 15 repetitions per side three times a week for the best results.
The best way to do them is by starting with a side plank where the legs are extended and the body supported by the left forearm.
Place your right hand behind your head and rotate your torso to bring the right forearm and shoulder forward toward your belly to work the core muscles.
Please fill in your e-mail so we can share with you our top stories!