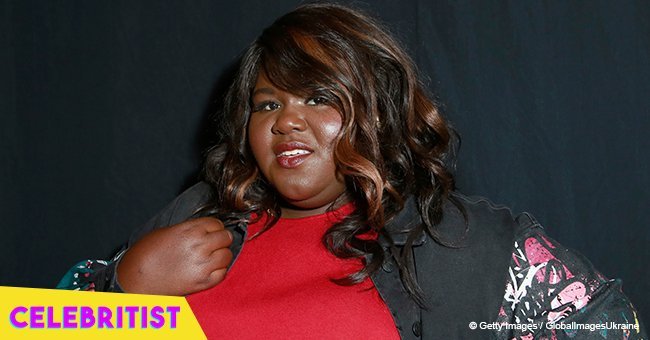 Gabourey Sidibe stuns in red outfit and hoop earrings in recent pic
"Precious" star Gabourey Sidibe shared a recent photo of herself in a red ensemble and hoop earrings after previously making headlines with her significant weight loss.
Sidibe shared a snap of herself with a friend on Instagram as a birthday tribute. The star added a caption poking fun of her pal yet remaining sweet to her.
After undergoing bariatric surgery in 2016, the 35-year-old has been showing off her new and improved body particularly on social media.
Because of the surgery, much of her stomach weight have reduced drastically, which made her transformation very noticeable to the public.
Sidibe did not disclose the exact amount of weight she has lost, but her photos are more than enough evidence to prove the changes in her body.
The actress had opened up about her decision to lose weight in her book, "This Is Just My Face: Try Not To Stare," which was published in 2017.
She said what pushed her to make the change was her health and not her physical appearance.
In the book, she wrote, "It has taken me years to realize that what I was born with is all beautiful. I did not get this surgery to be beautiful. I did it so I can walk around comfortably in heels. I want to do a cartwheel. I want not to be in pain every time I walk up a flight of stairs."
Apart from her surgery, Sidibe also took the good route and turned to healthier habits. She was eating proper and balance meals daily with the help of a nutritionist, and she also hired a personal trainer to help her work out.
She also had been swimming and riding on a tricycle on the set of "Empire" – a musical drama series she starred in.
Throughout her journey, Sidibe has been documenting every milestone on her Instagram page to share her achievements, as well as encourage others to be healthier.
Previously, the actress posted a photo of herself, flaunting her slimmer physique by wearing a jumper and tight camo pants.
Please fill in your e-mail so we can share with you our top stories!