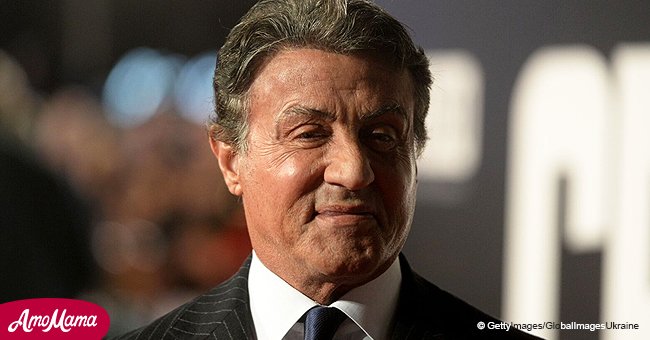 Sylvester Stallone's son with autism is a handsome man but still single due to his disorder
No doubt Sylvester Stallone is one of the most renowned actors in the world, however, something that many people do not know is that the famous actor has a son that very few people know.
Searleoh Stallone is already 38 years old and, although his father is very famous in Hollywood, we can't say the same for his son who was born in 1979.
His brilliant parents Sylvester Stallone, a hero in action movies, and Sasha Czack, an actress who became famous for 'Long Lost Love', expected great things from his son, but turned out to be a special boy.
Although in his first years of life he played the role of Rocky Balboa Jr. in Rocky II, he was later diagnosed with autism in 1982, at the age of 3 years and was never seen again.
According to Puzzups, the son of Stallone was nicknamed 'Sly's Silent Son' (silent son of Sly) because he did not say a single word when he was a small child. So, his parents decided to take him to a specialist and see why he seemed to talk less than any other child.
That's when the doctors informed Stallone that his son had a development condition called autism that affects his communication and social skills. From that moment, Seargeoh's parents have dedicated their lives to take care of him.
Seargeoh had an older brother named Sage Moonblood, unfortunately, his brother died at age 36, in 2012, due to heart disease. Please follow us on our Twitter account to learn more.
Moonblood had a much more promising future, founded Grindhouse Releasing, a Los Angeles-based company dedicated to the restoration and preservation of low-budget films that proved to be blockbusters.
In May of 2007, at age 31, she married actress Starlin Wright but the marriage was annulled a year later. They said he planned to get married again when one morning they found him dead in his apartment.
His death date was set on July 13, 2012, but difficult to determine, since he had been dead for several days when they found him. Apparently, he led a lonely life, left little of his apartment and did not want anyone to bother him.
This ostracism is a trait that the brothers share since Seargeoh rarely leaves his home, and Sylvester Stallone is a very reserved person so he does not like to comment on the private life of his family.
The only thing that is known is that Seargeoh is a handsome boy but he is single, has no job and is supported by his father, who has a fortune estimated at 400 million dollars.
Please fill in your e-mail so we can share with you our top stories!