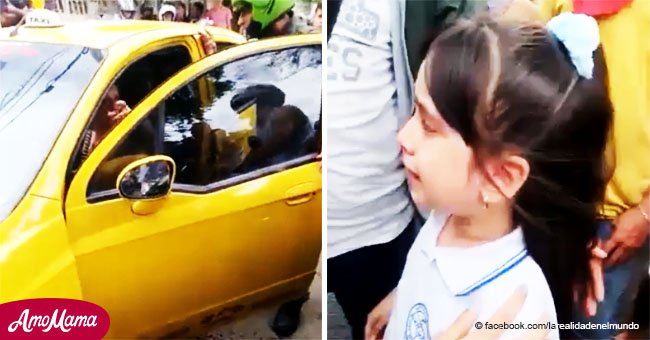 Driver inappropriately touched little girl in his taxi and passersby decided to get mob justice
A great beating took this taxi driver who a girl accused of having groped her after her mother put her in the vehicle to take her to school.
A taxi driver who touched a minor in his private parts was hit hard by pedestrians in a Colombian town after the girl who was transporting to school told him to have abused her.
In a video taken by a witness after the beating and shared on Facebook, the man is observed guarding himself inside his vehicle, while police officers try to calm the spirits of the people and prevent them from lynching him.
As reported by El Diario Mexicano, the recording also shows the girl crying after she claimed to have been fingered by the subject who remained inside the car without a shirt and bleeding.
"Where did he touch you, honey?" asked a woman and she sobbing pointed to her chest and genitals.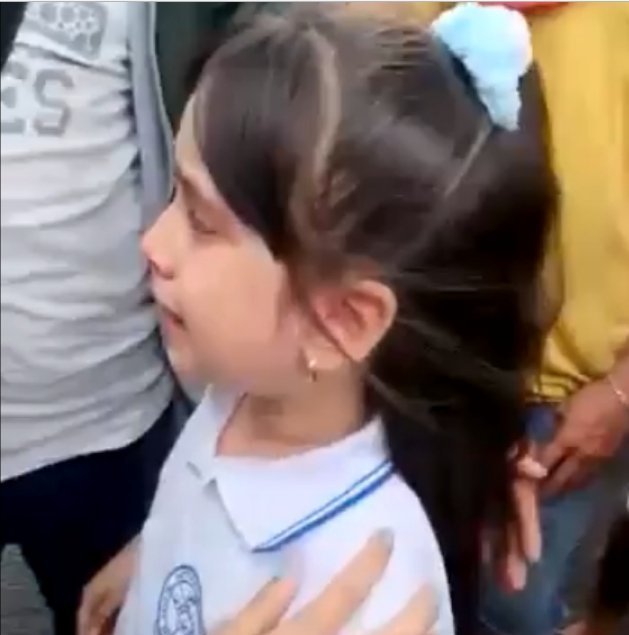 Source: Facebook/larealidadenelmundo
"Take him!" shouted a man from the crowd while another asks to take the license plates of the vehicle, in case they see him there again. Please follow us on our Twitter account to learn more.
According to the information published on Facebook, the girl went alone with the taxi driver, because her mother stopped the car and asked him to take her to school, without suspecting that he was an abuser.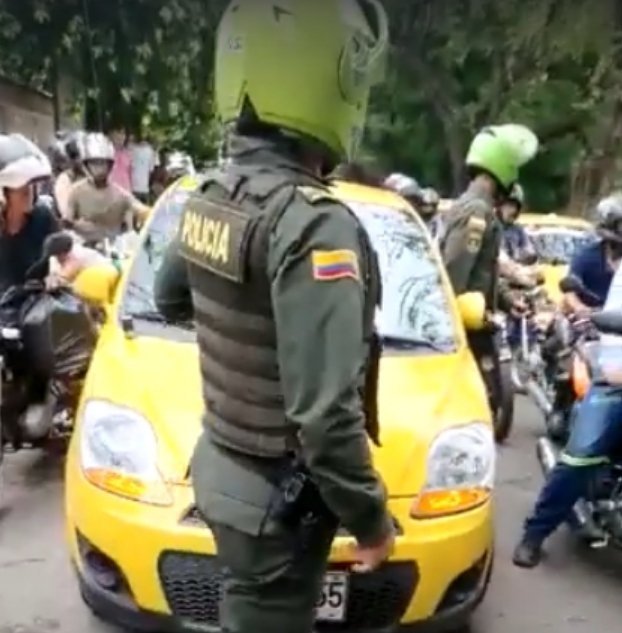 Source: Facebook/larealidadenelmundo
Users of the social network criticized the mother of the girl, for leaving her alone with a stranger. However, that our children are under the care of people known as family and friends does not guarantee their safety.
In fact, in 80 percent of cases of child abuse, the perpetrator is a trusted person; as was the case of this teacher in the US who decided to confess the inappropriate behavior he had with some of his students.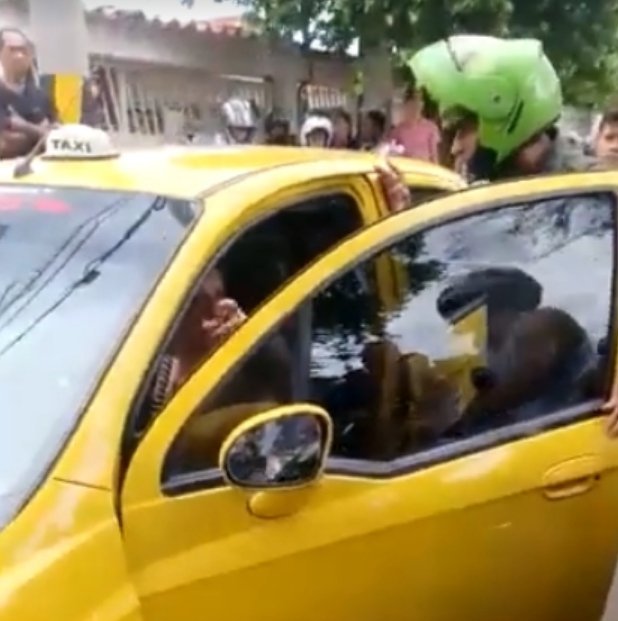 Source: Facebook/larealidadenelmundo
Although he had become the favorite teacher of every school, this young professor hid a dark secret at the bottom of his being. Thanks to some students revealed the inappropriate exchange of messages they had with the teacher.
A mother found out what had happened and went to school to confront the teacher and get him removed from his job. For this reason, parents should seek to have a close relationship with their children; so they feel safe if someone wants to hurt them.
Please fill in your e-mail so we can share with you our top stories!