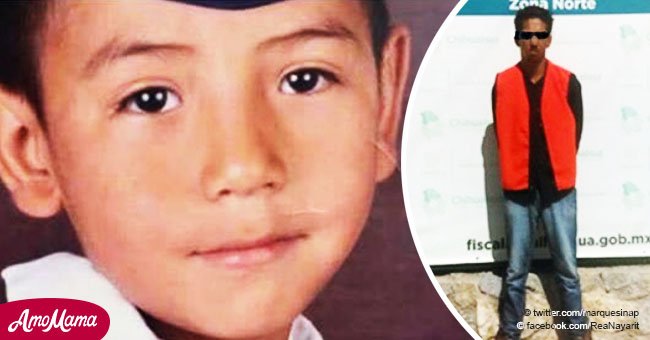 Rafita's murderer confessed to why he killed an innocent 6-year-old boy
A neighbor of a murdered child finally confessed of being the one that killed him.
Through a press conference the Northern Zone Prosecutor, Jorge Nava López, announced to the media, the identity of the alleged murderer of the minor David Rafael Santillan Vargas, also known as Rafita.
Nava Lopez also announced that Rosario Soledad was captured by officers of the District Attorney's Office for the crime of falsifying his statement after mentioning having observed the moment when armed individuals driving a red truck, threw the body to the vacant lot.
The Prosecutor indicated that according to Soledad's confession: the child entered his home to play with a ball and after having done some damage, the suspect got into a rage, and it is at that moment when he pushes the child and he falls hitting in the head.
However, it was stated that Soledad has a history of rape, since in 2015, when he had abused a minor, so the authorities believe that this unfortunate event has to do with an attempted rape. Please follow us on our Twitter account to learn more.
"The district attorney's office will try to establish the theory of the case we have here, which is that the minor when walking down the street, was introduced to the home of this subject, and then he tried to abuse him," said the prosecutor.
He stressed that there is no evidence to indicate that "Rafita" has been a victim of rape, so when the boy resisted, Rosario Soledad, decided to kill him.
The prosecutors said that the subject carried the child's body last Monday at 05:00 hours and dump him in the place where it was found.
Soledad said that he kept the body of the child for four days inside his home until dawn on Monday, August 13, when he took out the body wrapped in a black bag and left it 250 meters away from his house.
Finally, Nava Lopez also reported that the child died the same day his parents reported his disappearance.
Please fill in your e-mail so we can share with you our top stories!