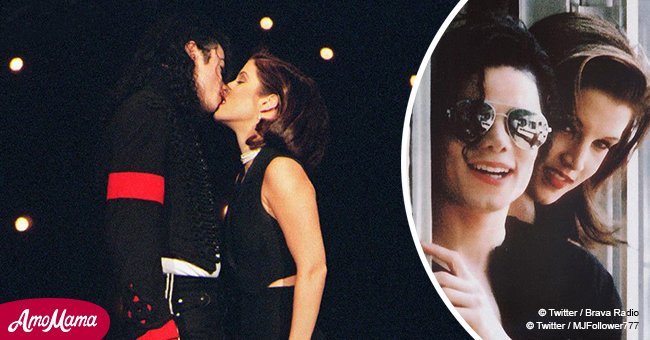 Lisa Presley's confession about her marriage with Michael Jackson
After her ex-husband's sudden death, she spoke out about their relationship for the first time, debunking some rumors and expressing her sorrow at his passing.
When Elvis Presley introduced 17-year-old King of Pop Michael Jackson to his 6-year-old daughter Lisa Marie Presley in 1975, he probably never imagined that they'd end up getting married.
Behind closed doors, plenty of things happen that no one knows about, even in celebrity marriages, and things are often not at all as they seem. According to Presley, this was very much the case with her and Jackson.
Though their two-year marriage ended badly in 1996, Presley has come out to debunk the claims that they never truly loved each other.
The pair actually hid their marriage from the world for two months following saying their "I do's."
She explained that it wasn't a normal marriage and had a whole host of problems, but their love was as real as it could possibly be, regardless of what other might have seen from the outside.
"It was an unusual relationship yes, where two unusual people who did not live or know a "normal life" found a connection... Nonetheless, I do believe he loved me as much as he could love anyone and I loved him very much," she said.
It was actually Presley's own mother, Priscilla, who openly declared that it had been a marriage of convenience, rather than one of affection and love.
Presley also admitted that she felt she had failed him after his sudden death. Jackson died in a way that was very similar to her own father's passing in 1977.
Presley regretted not realizing what he was going through, and not helping him to prevent his death from happening.
"As I sit here overwhelmed with sadness, reflection and confusion at what was my biggest failure to date, watching on the news almost play by play, the exact scenario I saw happen on August 16th, 1977 happening again right now with Michael (a sight I never wanted to see again) just as he predicted, I am truly, truly gutted. Any ill experience or words I have felt towards him in the past has just died inside of me along with him," she added.
Please fill in your e-mail so we can share with you our top stories!