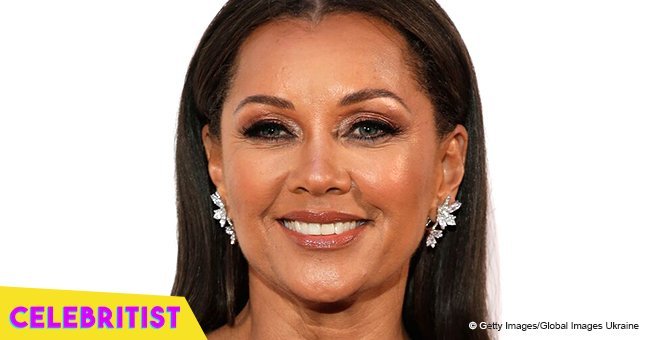 Vanessa Williams warms hearts with pic of grown-up daughter heading off to college
Vanessa Williams's daughter is off to college, and she shared a special goodbye photo of her daughter and her friends on social media.
The star updated her fans on Instagram by posting the photo, letting them know that her daughter, Sasha, is all grown-up and ready for another chapter in her life.
Previously, they celebrated her graduation as the proud mother attended Sasha's graduation rites with her former husband and Sasha's father, Rick Fox.
The former couple went together to support their daughter on finishing another milestone at her high school graduation.
The trio appeared to be in high spirits as they shared laughter and took photos together, which Williams shared with her followers on Instagram.
Sasha was wearing her toga and stood in the middle, holding her diploma and a bouquet of flowers, while her parents stood on each side of the then-fresh graduate.
Williams expressed on the caption that she and Fox were both proud parents of their graduate.
Now that Sasha is heading to college, Williams offered a few bits of advice for her beloved daughter.
In an interview with TooFab in June 2017, the star said her daughter should just enjoy the entire experience.
"I'm telling her enjoy it while you can, everything being paid for because once you're out it's a whole different story!" she said.
Williams also gushed at how she looks at her daughter as a matured individual. For her, she believes that Sasha will do great in college and will reach her goals effortlessly.
She expressed, "I'm happy for her, she's matured, it's amazing in high school how big the maturity leap is per year and I think she's really gonna do well in college."
Sasha is the only daughter of Williams and Fox, who was the star's second husband. Williams's first spouse was Ramon Hervey II, and they share three children together.
In 2015, Williams was married to a businessman named Jim Skrip.
Please fill in your e-mail so we can share with you our top stories!