Bus driver noticed boy choking on a penny and rushed to help
A bus camera recorded the driver's life-saving act
Bus driver Ginger Maxville, from Mannford, Oklahoma drives children to and from Mannford Public School and is used to the shenanigans her tiny passengers can get up to.
One particular day will stay in Maxville's memory forever as the day she got one of the biggest frights of her life, and the video of the incident was posted on Youtube.
As she drove along she became aware that one of her passengers seem to be in distress. At first, she thought it was play-acting, then she realized the child was choking.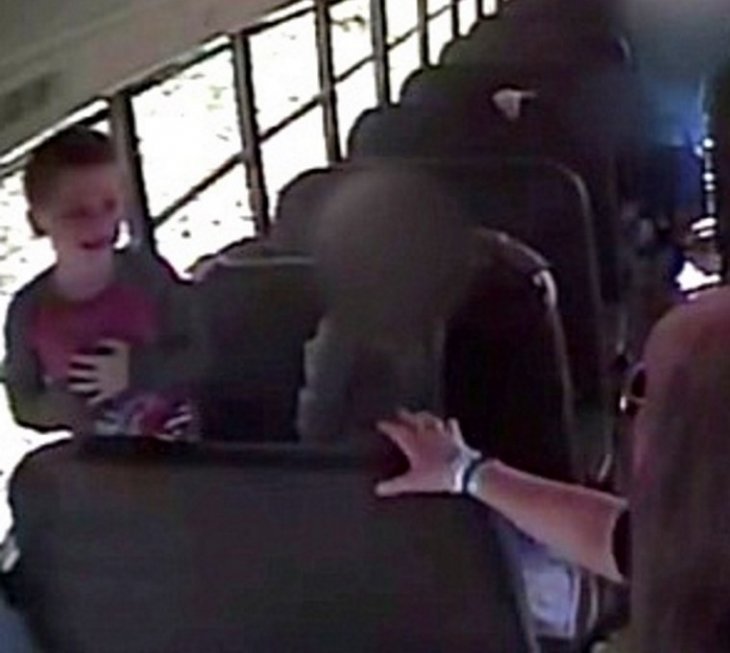 "I thought he was teasing me and just not following my instructions, and not sitting down."
Maxville lept into action instantly
Immediately, Maxville pulled over and leaving her seat rushed to the boy's side. Cameron, 5, was struggling to breathe, something he'd swallowed had blocked his airway.
Cameron's sister told Maxville that he had swallowed a coin, and the bus driver lept into action.
Read more heartwarming stories on our Twitter account @amomama_usa.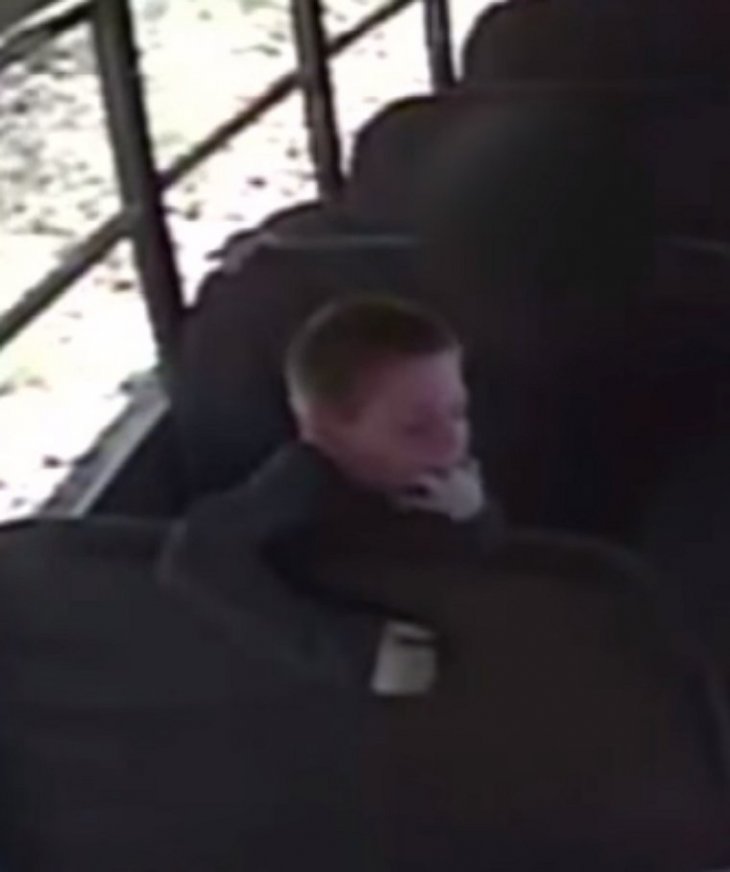 She performed a life-saving procedure
In the video, Maxville displays a remarkable calm as she reaches the boy and starts performing the Heimlich Maneuver on the child.
There was no time to spare, in a few minutes a child can die, or sustain severe brain damage due to lack of oxygen to the brain.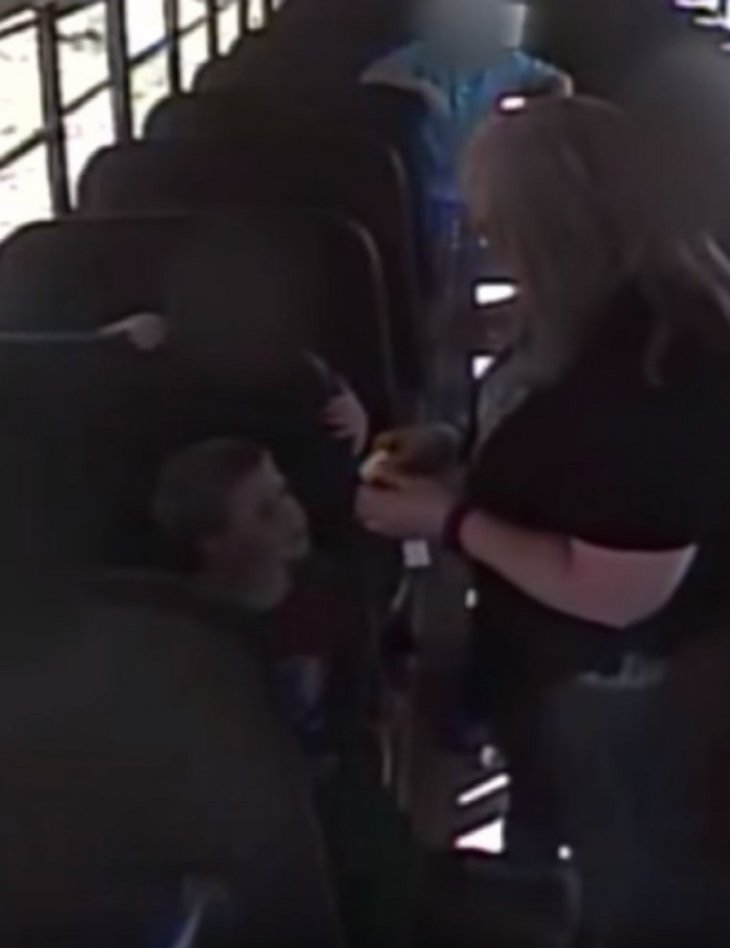 All he wanted was his coin back!
Maxville held the boy as he started coughing and expelled the coin. "It's okay, you're throwing up now,"Maxville told the frightened boy.
Maxville told Cameron never to do that again, and the boy asked for his coin back, though he did promise not to swallow it again.
Maxville was praised for saving Cameron's life
When the school saw the video and Maxville's courageous act, they were overwhelmed. Cameron's parents sent the driver flowers and candy as a "thank you" for saving their son's life.
Dr. Steve Waldvogel, superintendent of Mannford Public Schools said that he plans to use the tape of Maxville's rescue of Cameron to teach future bus drivers on how to handle a similar emergency.
Read more about other heroic rescues in the following articles.
Police officer saved choking baby and gets a plea from parents to become her godfather
Heartwarming moment bus driver stops to help blind passenger cross the street