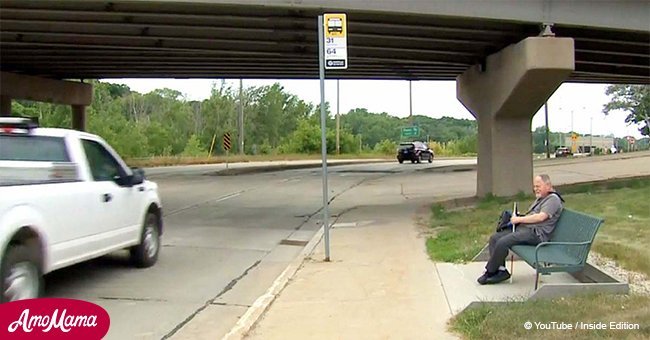 Heartwarming moment bus driver stops to help blind passenger cross the street
A blind man halted the bus when he reached his stop, noticing there was construction in the area, the bus driver got up and helped the blind man cross the street.
Thaddaus Turner became a viral sensation when he helped Gene Hubbard reach his destination safe and sound. A passerby took a photo of the kind gesture from inside his car, and it quickly gained attention on social media.
Gene Hubbard was diagnosed with diabetes in the past. The doctors told him that it was going to a tough journey for him and his body will be suffering a lot.
Eventually, Hubbard became blind, and it had been 20 years since.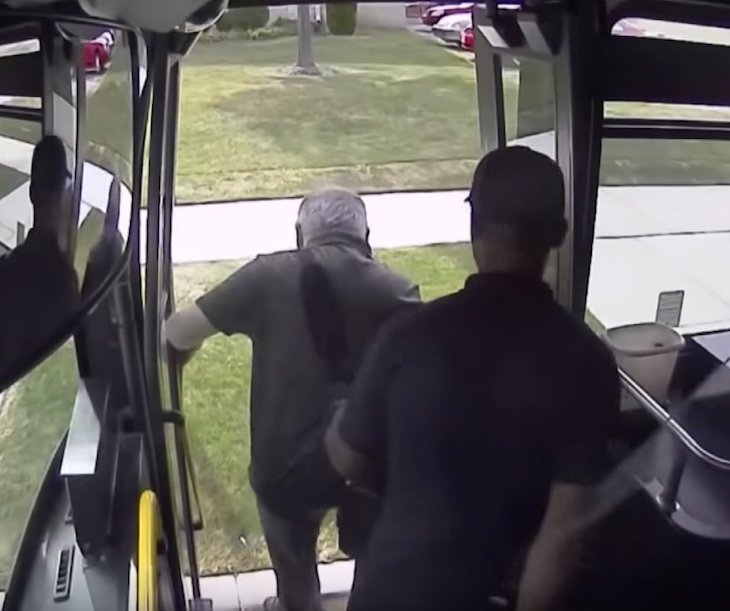 Source: YouTube
Follow us on Twitter at AmoMama USA for more viral stories and updates.
Despite his disability, Hubbard has a full-time job and commutes via public transportation. He refuses to let his blindness stop him from living a happy and healthy life.
To get to and leave from work, Hubbard had memorized routes, schedules, and locations. Things became tough for him when construction was being done at his stop, and it was blocking off the usual path Hubbard takes to cross the street.
Luckily, Turner was there to help him. As soon as Hubbard stood up to leave the bus, Turner turned off the vehicle and got up from the driver seat.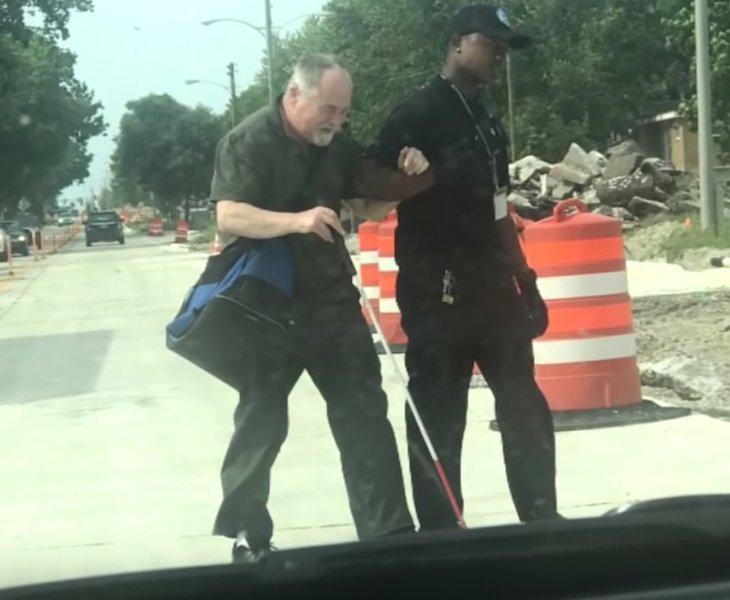 Source: YouTube
Without second thoughts, he took Hubbard's arm and ushered him across the street until he safely reached where he needed to go.
The surveillance camera mounted on the Milwaukee County Transit System bus recorded the entire moment and perfectly captured the kind gesture Turner displayed.
Social media users praised Turner for his random act of kindness and urged everybody else to follow his good example.
Another driver, this time for the UPS, did a good deed for a woman and saved her life, including her child's life, after he saw the secret message on the package she handed him at her doorstep.
Please fill in your e-mail so we can share with you our top stories!