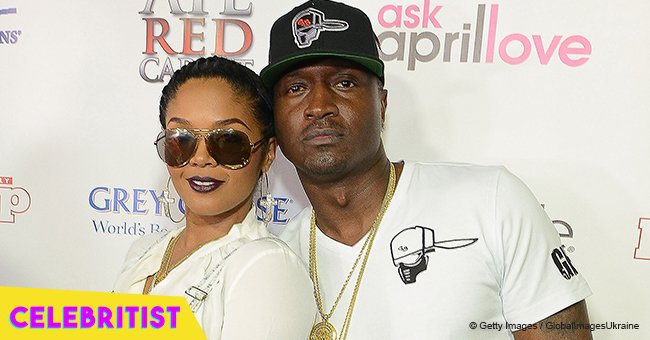 Kirk & Rasheeda Frost steal hearts with videos from son Karter's 5th birthday party
Kirk and Rasheeda Frost, the couple best known for "Love & Hip-Hop: Atlanta," took to Instagram to share photos and videos of their son, Karter, on his birthday.
One of the recordings that Rasheeda uploaded portrayed the five-year-old boy blowing the candles of his big cake. It was a two-tier cake with Spongebob and Peppa Pig designs.
Kirk also shared a slideshow that portrayed Rasheeda next to Karter at the birthday party. The little boy seemed to be very happy as his face showed nothing but excitement. He looked as if he couldn't wait for eating the cake.
The last media that the proud father uploaded showed Karter unboxing a car toy, one of the gifts he got. When Kirk moved the camera around, several other presents were displayed, including balloons, other cars, and clothes.
Rasheeda finally posted another slideshow with several photos of herself and the boy doing different activities. In the caption, she wrote: "God has blessed me with this incredible little human being whom I love so dearly and I still can't get over how fast you are growing up today you are 5 years old."
THE BACKLASH THAT CHASES THE FROSTS
As Celebritist previously reported, Kirk's love child Kannon, the boy that he had with Jasmine Washington, turned two on July 26. While most people thought that he would at least share something on social media, he remained silent.
However, it didn't surprise those who have followed his life lately as, apart from waiting for a DNA test to confirm that he was indeed Kannon's father, Kirk has kept himself away from the boy.
IT HAS HAPPENED BEFORE, THOUGH
Last year, when Kannon turned one, Jasmine was hoping for Kirk to do something but he chose to ignore the date, too.
While the relationship that Jasmine and the Frosts have might not be the best, the one who could end up getting the worst part of that might be Kannon.
Please fill in your e-mail so we can share with you our top stories!