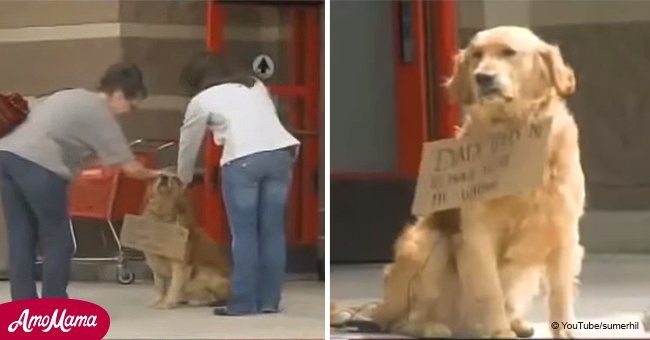 Lonely Golden Retriever looks abandoned until people read the sign around his neck

Outside a Target in Altoona, Pennsylvania, a golden retriever sat with a sign around his neck. Most times this indicates that a dog is being abandoned, but for this one, he was just letting people know everything's alright.
Steve Moore adopted 3-year-old Jackson from a shelter in 2011. He started training the dog soon after, using what Jackson likes most, treats. The sight of the dog waiting patiently for his owner compelled WTAJ to do a heartwarming segment on the pair.
In the video posted to YouTube, Jackson sat outside a Target as people came up to him to pet, scratch, and admire the adorable retriever. In all that time, Jackson didn't budge.
Follow us on Twitter for more @amomama_usa.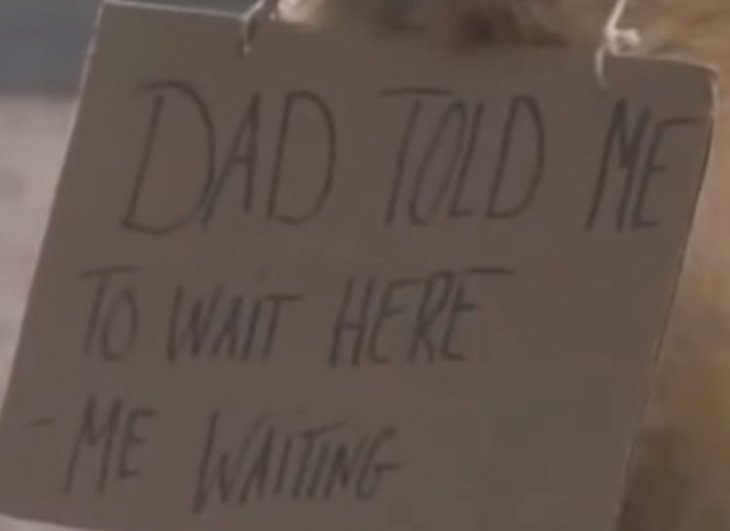 Images Source: YouTube/sumerhil
Jackson wore a sign around his neck that said:
"Dad told me to wait here - Me Waiting."
If anyone who came up to him was worried Jackson had been left behind, they were reassured this was not the case. And if anyone was looking to take in the handsome retriever, they'd be sorely disappointed.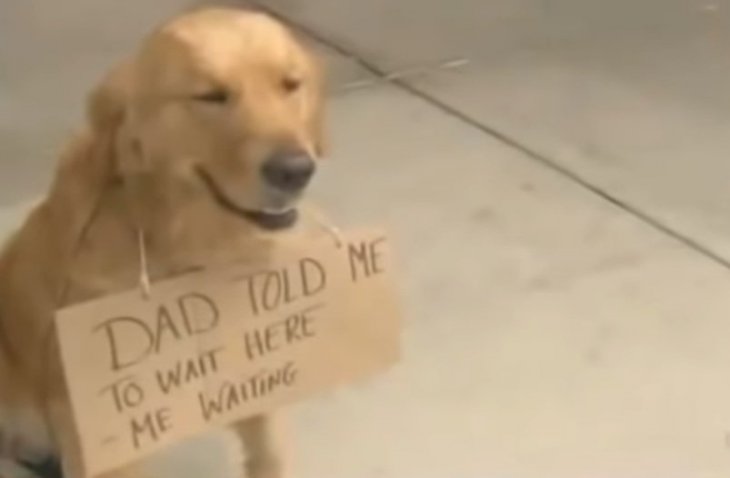 Images Source: YouTube/sumerhil
In the interview with owner Moore, he describes how he trained Jackson in his backyard. He focused on teaching Jackson to control his impulses.
In less than a month, Moore was able to leave Jackson near high-traffic areas with no supervision.
Golden Retrievers are deemed to be among the top five most intelligent breeds so that may have helped.
They are also excellent family pets. But we all know dogs, in general, are a man's best friend. And whenever best friends are torn apart, there is great sorrow.
Earlier this month, the internet remembered AJ who was abandoned by his family who took him to an animal shelter where he was seen crying.
After the video went viral though, someone adopted AJ. Much like this little pup who was also adopted by a Kathy Grayson in early August.
In fact, he was made into the star of an art gallery in New York City.
Please fill in your e-mail so we can share with you our top stories!