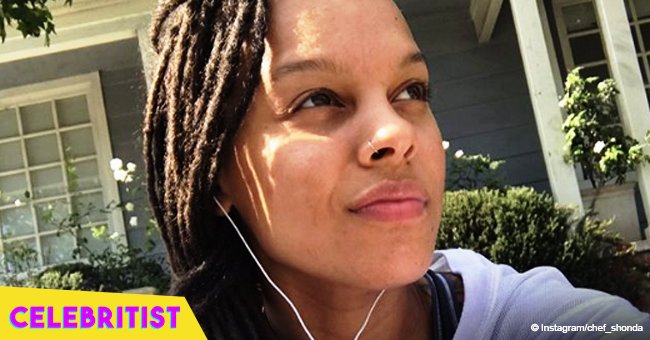 'Queen Sugar' star Rutina Wesley melted hearts while getting close to her girlfriend in pic
Rutina Wesley and her fiancee Shonda showed off their unwavering love for one another in a sweet cuddled up picture.
It was less than a year ago when "Queen Sugar" star Rutina Wesley announced that she was engaged in a series of Instagram photos. Starting with a quote, she tried to open up the topic by sharing how "overthinking is the biggest cause of unhappiness."
From there, she proceeded to share several photos of the both of them enjoying each other's company, with the actress even giving her partner a kiss on the cheek. In the last photo, however, it seems she was making it clear that she is finally off the market and is set to get married to her sweetheart, showing off a diamond ring set.
Although she did not announce that they were getting married, her caption hinted that a proposal happened as it included the hashtags "#AlwaysMORENeverLessISaidYes, #LoveOfMyLifeYouAreMyFriend, and #ILoveYouMoreThanWords".
The "True Blood" star also hinted about their relationship prior to announcing their engagement, showing Shonda playing with her dog.
Now, it seems Shonda, who works as a chef, and Rutina, who continues to be an actress, are still happily in love with one another. Proving that their love only grows stronger year after year, they shared a sweet photo that melted hearts around the world.
The lovely couple has not posted about a wedding, so it is assumed that the two of them are still enjoying life before marriage. After all, this is not the first time that Wesley has accepted a proposal.
The actress was previously married to actor Jacob Fishel, whom she was married to for eight years before getting a divorce. In their papers, Rutina cited irreconcilable differences as the cause.
Now that she is doing much better, her fans are awaiting Rutina's happily ever after, this time with the love of her life, Shonda.
Please fill in your e-mail so we can share with you our top stories!