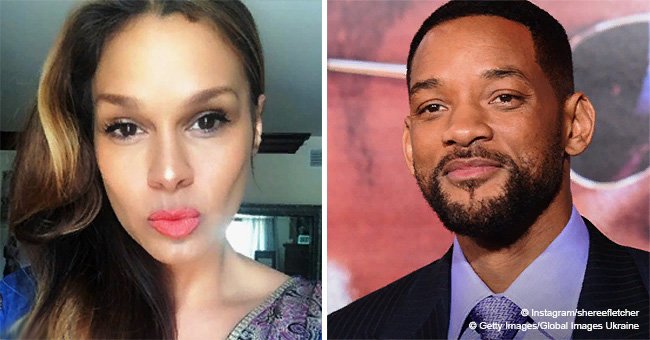 Will Smith's ex-wife Sheree, 50, stuns in tight blue midi-dress & matching heels in pics
Sheree Zampino is a vision in blue after she asked her followers to help her decide her outfit. The 50-year-old businesswoman recently faced Jada Pinkett Smith on camera for her show, "Red Table Talk," and both women had a lot to say.
Zampino was married to Academy Award winner Will Smith for almost three years back in the '90s. Trey Smith was born from the union, and while the young man is not as famous as his siblings, he has a very close relationship with them.
Sheree, who married once again in 2006 but ended up divorcing, is currently focused on growing her business, and online boutique that has her full name and that provides women an easy way to set up beautiful outfits at an affordable price.
While promoting her store, Sheree recently took to Instagram to share a pic in front of a mirror wearing a tight blue midi-dress that hugged her curves, as she asked in the first one for her followers to help her choose the shoes.
She was indecisive between a pair of blue tassel high heels and gold strapped gladiators shows. In the end, her fans voted for the blue ones, and she shared another photo rocking the complete outfit while thanking fans on the caption:
"Thank "yous" to my IG Fam & 911 Shoe Styling Crew! The Blue Tassel Shoes were a winner! Dress & Shoes by @shereeelizabethboutique."
A few months ago, Sheree faced his ex-husband's wife, Jada Pinkett Smith, on camera for the first time. Both women sat down at the "Red Table" to talk about their relationship through the years and how hard was for them to reach a friendly agreement for the sake of their kids.
Jada admitted that she was inconsiderate of Sheree's feelings back then, as she started to date Smith while he was still finishing his union with Zampino. Sheree, on the other hand, confessed that the most challenging part of their agreement was when her son admitted he liked Jada.
"Thank you for loving my baby," Sheree told Jada, who complimented the 50-year-old back saying Trey couldn't have a better mom.
Jada, Sheree, and Will have such a fantastic level of trust that Pinket Smith revealed in an interview with Sway's Universe that she was not bothered by the ex-lovers vacationing together with their son.
For Jada, is crucial that Trey can witness the love between his parents:
"That's very important that he can feel that connection and feel where they do meet. So he can feel that parental connection. I think that's important."
Zampino and Pinkett Smith proved they have grown up and matured enough to have a blended family that, although is not perfect, is pretty close to being it.
Please fill in your e-mail so we can share with you our top stories!