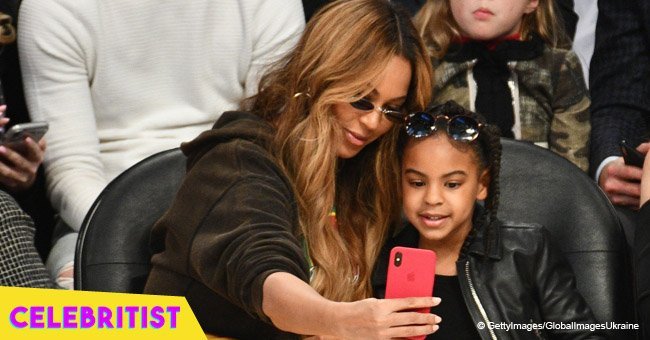 Blue Ivy's dance stole the show at Solange's son's birthday party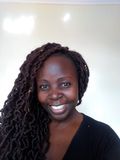 Blue Ivy had a lot of fun when she attended her cousin Julez's 13th birthday party late last year. Just like her mom, Blue Ivy stole the spotlight easily with her fierce dance moves.
It runs in the family. Blue Ivy is only 6-year-old, but she has proved she can rap, dance and even put her parents in their place with her sassy attitude. The adorable girl stole the show last year at her cousin's birthday party by dabbing and feeling the music like a true Carter.
Fans have already watched the girl work a red carpet, perform at a school dance recital, and even dance at her mom's concert while in her father's arms. Thus, nobody was surprised when she stole the show at Julez's party.
While her cousin and his friends showed off their break dance skills to Big Sean's hit "Bounce Back," Blue Ivy suddenly took the dance floor by storm with her moves, rocking a white t-shirt, black pants and sneakers, the girl can be seen feeling herself in a clip obtained by TMZ.
The eldest of the three Carter siblings has been touring around her parents for their "On The Run II" tour around Europe and now the U.S. She was caught on fan videos dancing to her parents' show in London and even showing her little friends how to make the Roc Nation sign that Jay-Z and the artists of his label started to use years ago.
She clearly has a great understanding of Beyoncè's and Jay-Z's greatness, and she seems to have a very particular relationship with her father, who revealed on an interview with David Letterman earlier this year, a story that had fans in awe over how smart and conscious Blue Ivy is for her age.
The rapper said:
"I told her to get in the car the other day cause she was asking a thousand questions and we had to leave for school. And I got in the car and I'm faced this way — I'm just painting the picture of how healthy my children are at this present time."
And continued:
"So we're driving and I just hear a little voice. "Dad." I turn around and she said, "I didn't like when you told me to get in the car the way you told me." She's 6! "It hurt my feelings." And I was like, "That's the most beautiful thing you've ever said to me."
Is clear that The Carters are doing an excellent job of raising their daughter to be an independent, smart and fierce woman, just like her mom.
Watch the whole clip of Blue dabbing at Julez's party below:
Please fill in your e-mail so we can share with you our top stories!