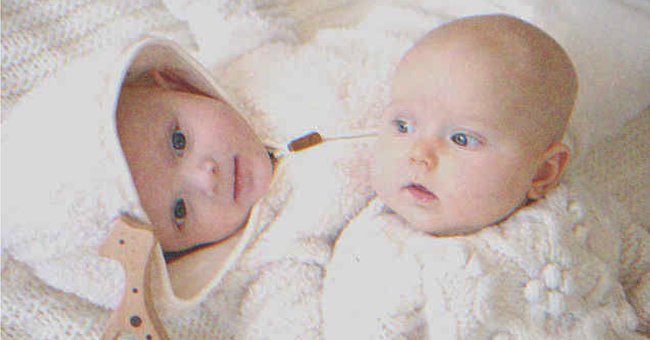 Shutterstock
53-Year-Old Woman Gives Birth to Twins, Son-In-Law Notices Familiar Birthmarks on Them — Story of the Day
A woman conceives at the age of 53 and gives birth to twins prematurely. But things take a bizarre turn when her son-in-law arrives at the hospital and notices the same birthmark on the babies' shoulders as his.
When 53-year-old Barbara Anderson took the pregnancy test, and it showed two lines, she couldn't believe her eyes! Yes, she was expecting a child! The sudden weight gain and mood swings were not coincidental, but it was too late by the time Barabara realized it.
"Do you hear the heartbeats, Mrs. Anderson?" Dr. Carter asked her when she visited the hospital.
Barbara was taken aback. "Heartbeats?"
"Yes, Mrs. Anderson. Don't you know you're pregnant with twins?"
Barbara froze in shock when Dr. Carter said that.
Being a mother is one of the most beautiful experiences a woman can have, but it came as a shock to Barbara because, at her age, she was already a mother, and not to mention, a grandmother to two beautiful girls.
"Can we please terminate the pregnancy, doctor?" Barbara asked, worried. "I don't want to go forward with it."
The doctor gave her a disappointed look. "I'm sorry, Mrs. Anderson, but I'm afraid it's too late. I see some inconsistencies in your report, and I believe we'll have to admit you to the hospital for a while. I have a feeling you're going to have a premature delivery."
"Please, doctor," Barbara begged, her eyes welling up. "Is there nothing else I can do to avoid this pregnancy? I don't think I'm prepared for this."
"I'm sorry, Mrs. Anderson, but I'm afraid I can't assist you. As I previously stated, your reports are not normal. And if we perform the abortion, you will be putting your life in danger."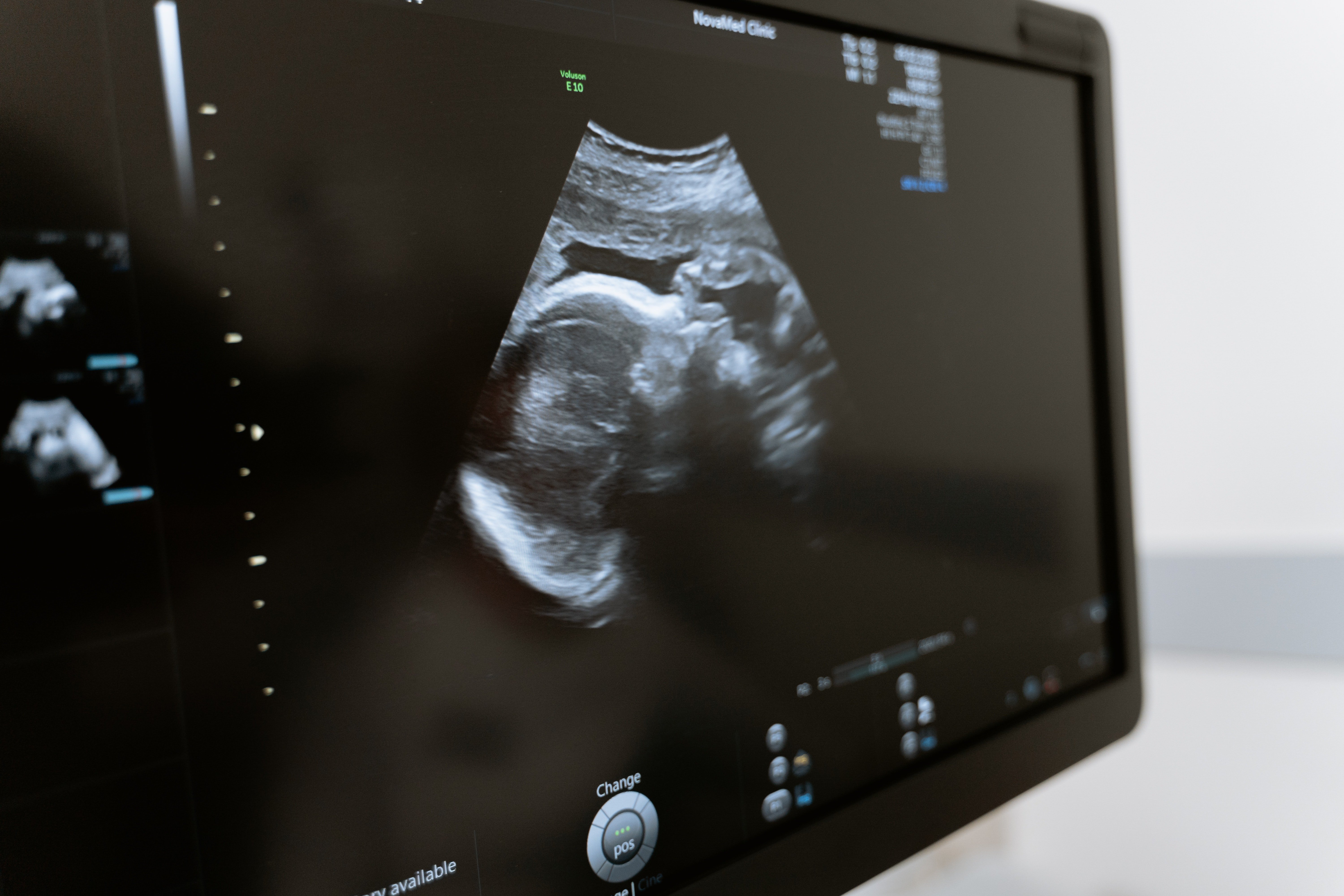 Barbara was shocked to discover she was pregnant with twins | Photo: Pexels
Barbara was devastated. She was scared of what would happen when her daughter learned that she was pregnant, but more than that, she feared how she'd raise the kids alone. Nevertheless, she knew she wouldn't be able to hide the pregnancy for long. So she called Melanie that day and told her everything.
"Oh, mom, come on!" Melanie burst out laughing on the call. "You shouldn't be cracking such jokes at that age!"
"I'm serious, honey!" Barbara expressed her disappointment. "Could you please check your phone?"
Melanie was aware that her mother was seeing a man named Jackson, who was once a classmate of hers. They'd gone to the same high school and university and met on Facebook. He'd even asked Barbara out, and they'd gone on a few dates.
However, Melanie didn't believe her mother was serious until she looked up her message and read the ultrasound reports. It proved that she was indeed pregnant and that she wasn't lying.
Melanie was taken aback. "Oh my goodness, Mom! This is unbelievable! But, what have you thought about it?"
"I really didn't want to continue with it, honey," Barbara moaned. "But I don't have a choice. The doctors said abortion is too risky, so I have to go ahead with it."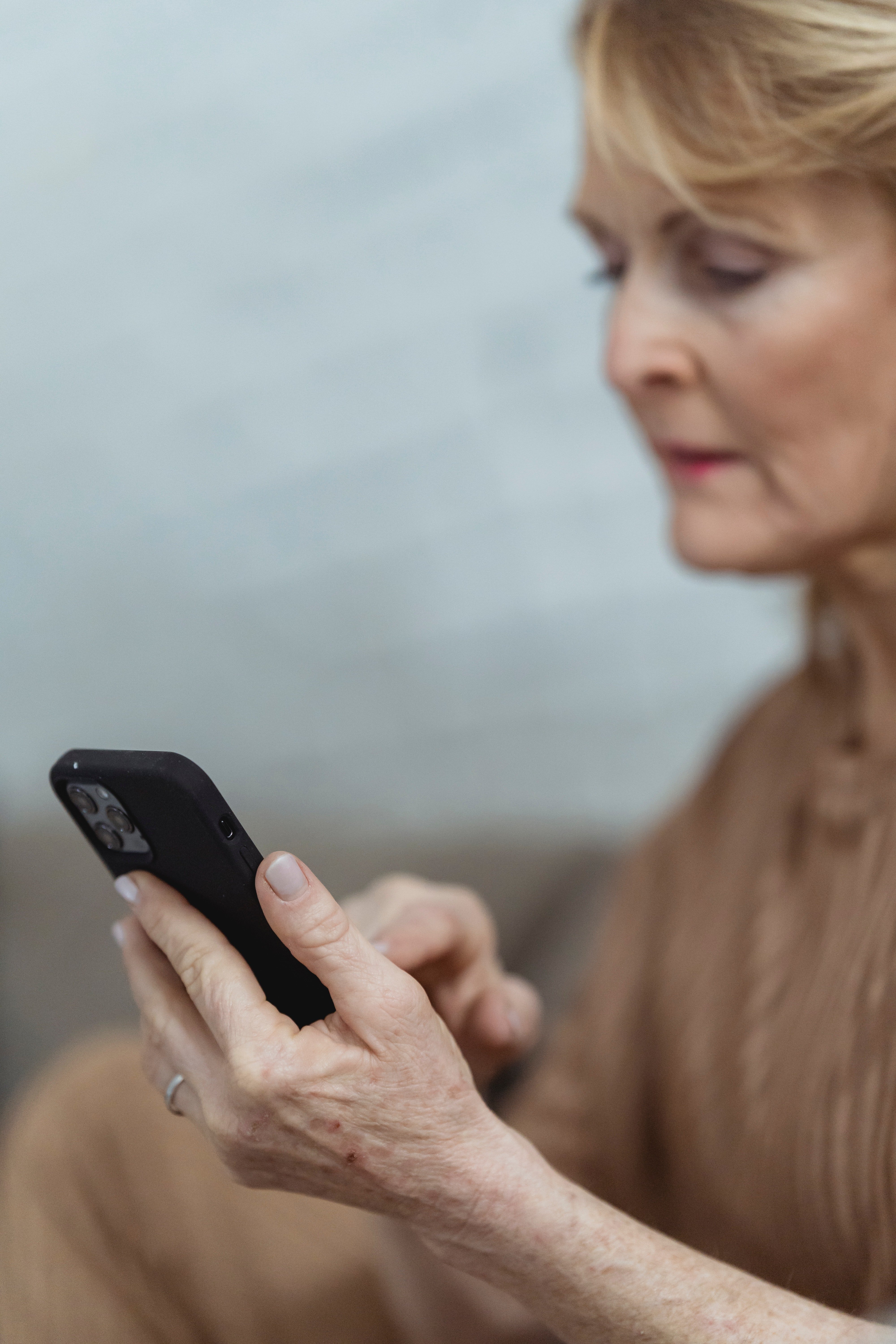 Barbara called Melanie and told her everything | Photo: Pexels
"Don't be concerned, mom," Melanie reassured her. "If God has placed you in this position, he will also guide you. I'm always there for you."
Barbara was left in tears when her daughter said that. "But honey, don't you want to know…."
Before Barbara could finish, Melanie cut her off. "I don't need to know anything else, mom. Just don't stress yourself over anything. Okay?"
"But what about Josh and the others? They'll judge me for being pregnant at this age, and then those poor kids will have to face society. I'm really worried, honey."
"Why do you care what others think, mom? You're aware of how people are. They'll talk about you today, but they won't remember you tomorrow. As far as Josh is concerned, he's very understanding. Don't worry, I'll talk to him."
"Alright, honey. Thank you," Barbara said and then hung up. But she was still concerned about what would happen if the truth was revealed.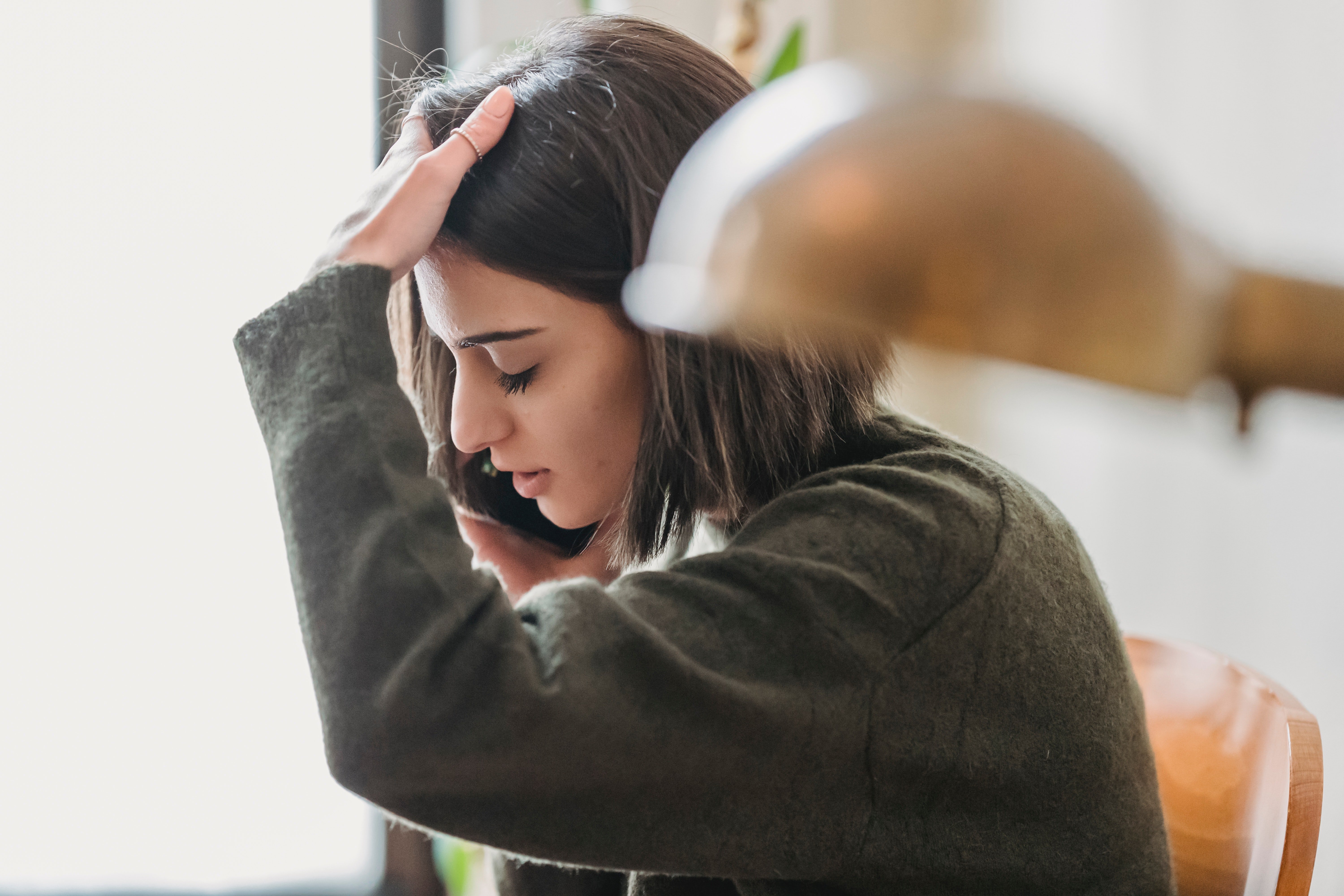 Melanie assured Barbara everything would be fine | Photo: Pexels
Melanie, like a responsible daughter, visited and cared for her mother from the moment she found out she was pregnant. Josh, Melanie's husband, was equally supportive and accompanied her to the hospital on weekends to care for his mother-in-law. But all of this love and support vanished the day the twins were born.
When the nurse brought the babies, Melanie and Josh immediately noticed the birthmarks on the babies' shoulders. Melanie was stunned, to say the least, and Josh couldn't believe his eyes!
"The birthmark…How is that possible? I can't believe you did this to me, Josh!" Melanie cried. "Did you cheat on me and with my mother?"
"What? Are you crazy, Melanie? There's nothing like that!" Josh explained.
"Don't lie to me, Josh! Look at those birthmarks! I can't believe this! And mom, even she didn't tell me!"
Josh was at a loss for words at this point. He'd noticed the birthmarks as well, but he wasn't the father of Barbara's twins. "Listen, Melanie, please calm down. It isn't what you think..."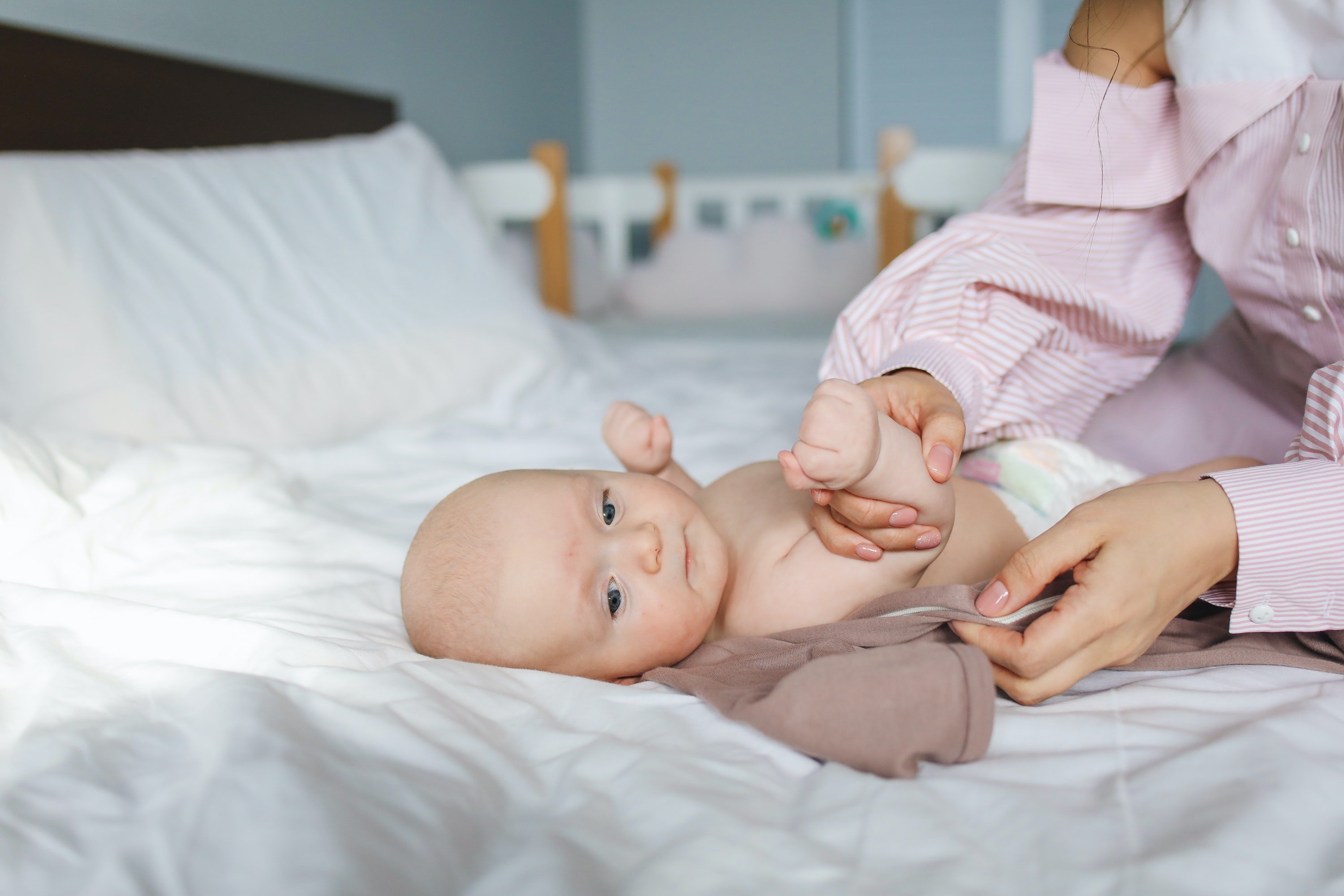 Melanie and Josh noticed the birthmark on the babies' shoulders | Photo: Pexels
"I don't want to listen to you, Josh!" Melanie snapped. "I need to talk to mom right now!" The woman said as she rushed to Barbara's ward.
Barbara, who had just woken after the delivery, was stunned to see her daughter's face red, with tears running down her cheeks. "Honey, are you alright?" she asked, worried.
"Alright? Really, mom?" Melanie was furious. "I can't believe Josh and you…. That's disgusting, mom. When did you two start meeting behind my back? Don't lie, I saw the birthmarks on the babies' shoulders. Josh has the same birthmark!"
"Honey, please calm down," Barbara said.
"How can I calm down, mom?" Melanie burst into tears once again. "I supported you throughout your pregnancy, mom! I was afraid Josh wouldn't support me in this, but he did. And I was surprised when he did that. Was he acting this way because he was the father? Also, you said you wanted to tell me something about the pregnancy when you called me that day, but I cut you off. I AM DIVORCING THAT MAN! I DON'T WANT TO SEE HIS FACE!"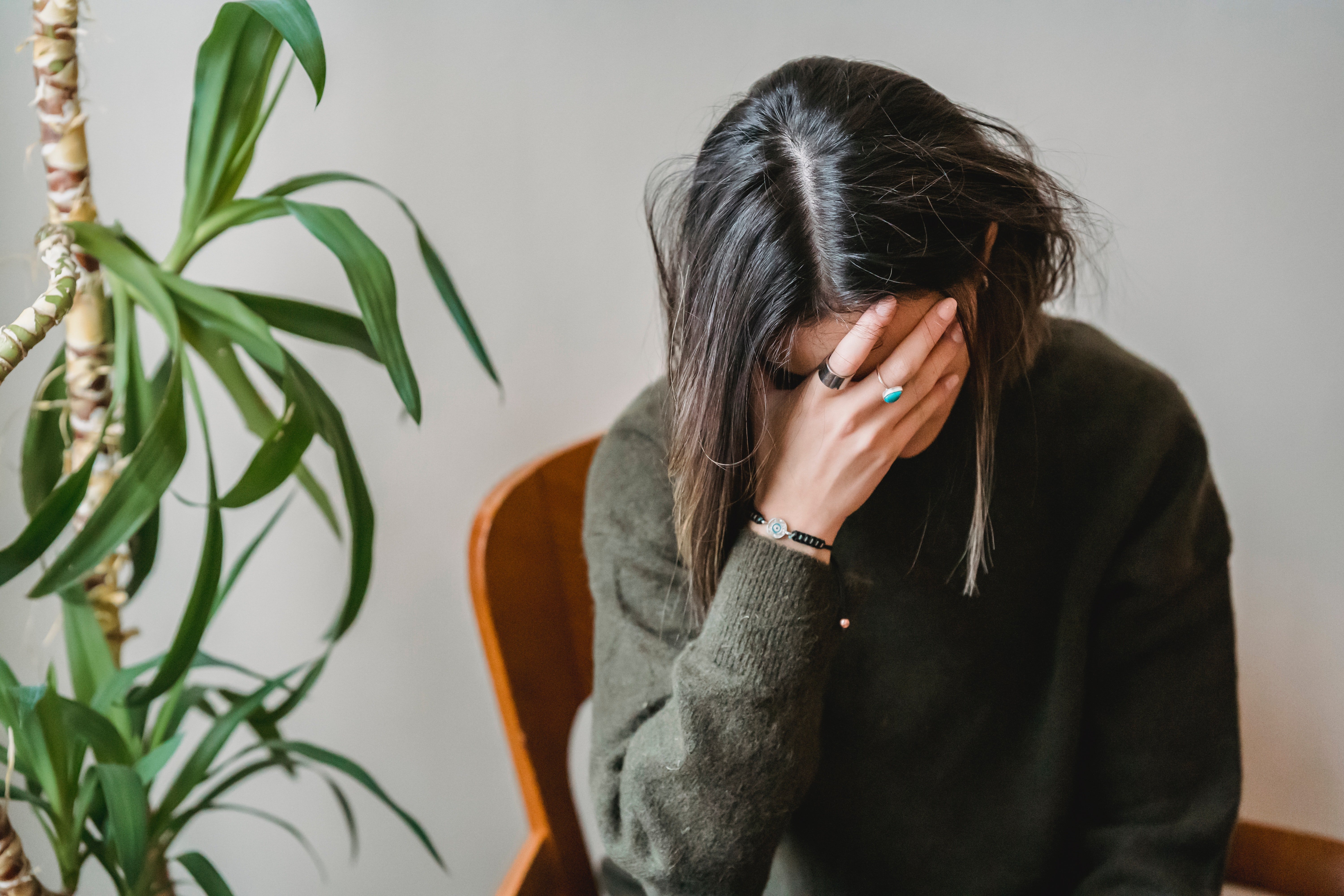 Melanie was devastated after noticing the birthmarks | Photo: Pexels
Josh, who had just arrived after Melanie, tried to console her, but the young woman pushed him away and said she didn't want to hear anything.
Barbara couldn't hold back her tears when she saw her daughter in that state. She called Melanie over to her side and took her hand in hers. "Josh, you come here as well. There's something you both need to know..." The older lady started and narrated the entire story.
It turned out that the father of Barbara's twins was Josh's father, Mr. Andrew Wilson. A few months ago, they all got together at Andrew's ranch, where Barbara and Andrew got drunk and a little romantic.
Barbara was terrified of admitting the truth, but even more so of her daughter losing her family. As a result, she kept the truth to herself and never revealed it.
"Josh's father has the same birthmark as well, honey," Barbara added. "If you don't believe me, ask Josh."
Melanie looked at Josh, who nodded in agreement. "She's correct, Mel. My father and grandfather share the same birthmark."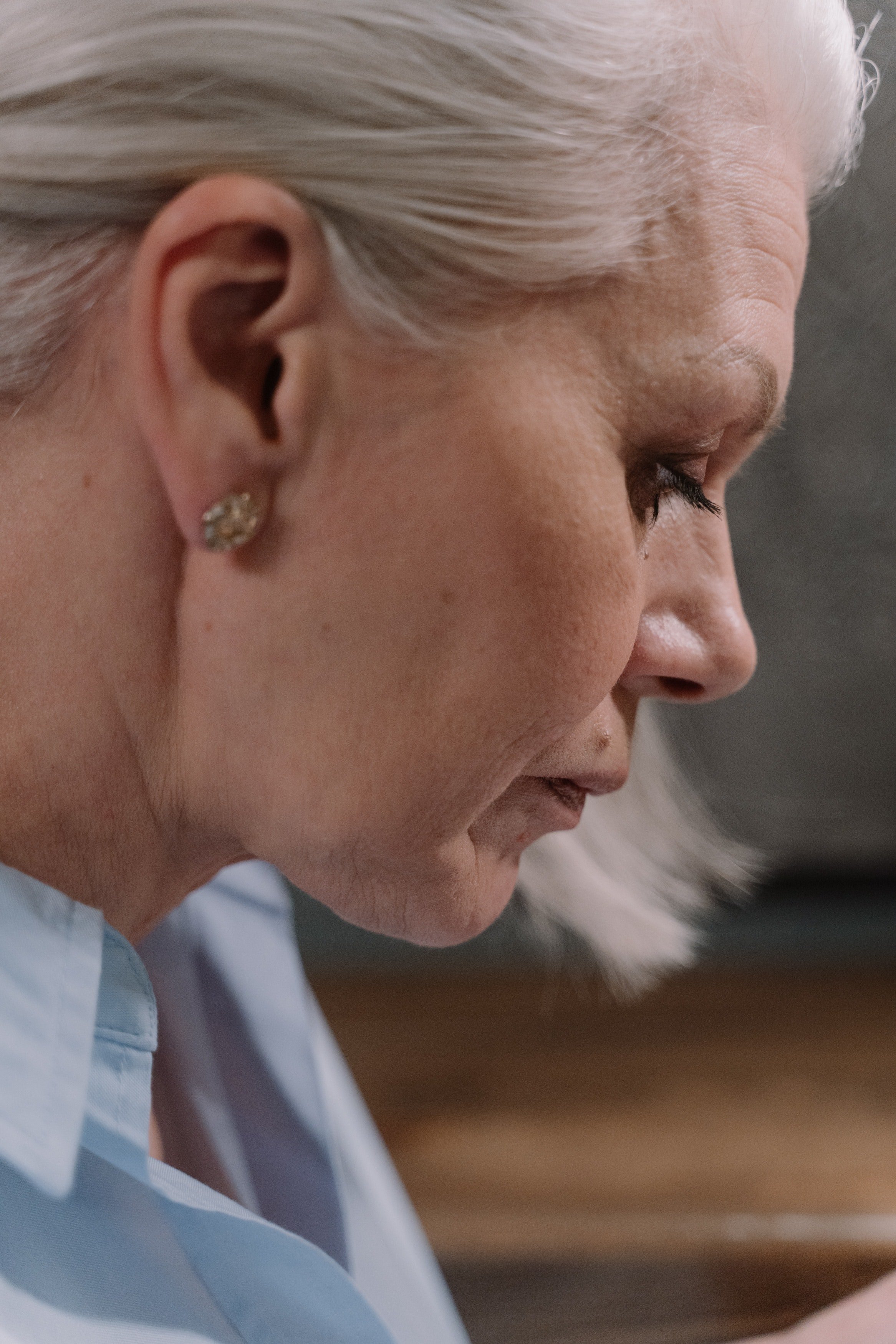 Barbara revealed the truth to Melanie and Josh | Photo: Pexels
"I guess I should have told you guys everything earlier. I'm sorry," Barbara broke down in tears.
Having heard the whole story from her mother, Melanie realized that she was wrong to jump to conclusions and apologized to Barbara and Josh. "I'm sorry for the whole chaos I created. I should have given you guys a chance to explain yourselves. But mom," she said, turning to Barbara. "I think you should tell Mr. Wilson about it."
"Yes, Mrs. Anderson," Josh added. "Dad has the right to know what happened. Moreover, the kids are his responsibility too. I think you should tell him."
Barbara was not sure about it, but she called Andrew and told him everything. He was taken aback by the news, but he decided to take responsibility for the children. A few hours after the call, he paid a visit to Barbara in the hospital with a bouquet and proposed to her on his knees in the most romantic way.
The older lady blushed and nodded yes. A few months later, the two were married at a church in an intimate family ceremony, and they are now a big happy family.
What can we learn from this story?
Don't jump to conclusions. If Melanie had been a little patient and listened to Josh and her mom, she wouldn't have created the chaos.
Don't run away from your responsibilities. Mr. Wilson didn't run away from his responsibilities and agreed to take care of the twins.
If you enjoyed this story, you might like this one about a man who gets stuck in the airport on Christmas Eve and meets the lover he lost almost 60 years ago.
This account is inspired by our reader's story and written by a professional writer. Any resemblance to actual names or locations is purely coincidental. All images are for illustration purposes only. Share your story with us; maybe it will change someone's life. If you would like to share your story, please send it to info@amomama.com.
Please fill in your e-mail so we can share with you our top stories!