Secret camera shows chilling moment when man tries to throw his girlfriend in front of a train
Narkle faced the District Court of South Australia, after being found guilty of endangering the life of a child.
A man identified as Lucas Gary Narkle, 19, dragged his girlfriend towards the tracks of a train while the girl, five years younger than him, struggled to avoid being thrown in front of the powerful machine that was coming.
The events occurred at the Elizabeth South station in Adelaide, Australia, in October last year. The shocking incident was captured by the surveillance camera hidden in the station.
The CCTV images released by the police show, the moment when the young man grabbed his girlfriend from a seat and drag her to the edge of the platform. The young woman is seen losing the grip on the chair and resisting before both fell to the ground.
On Wednesday, August 15, Narkle confronted the District Court of South Australia, after being found guilty of endangering the life of a child. She was only 14 at the time. Read more on our Twitter account @amomama_usa.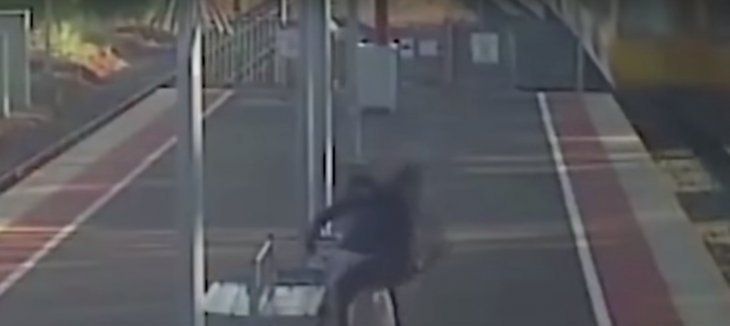 At the hearing, the court learned that the man's girlfriend was "clinging to life" while he dragged her towards the tracks. "She could not know that he was going to stop," said a prosecutor, according to Mirror, in relation to the incident.
Narkle was originally charged with attempted murder and at that time was armed with a baseball bat, although both parties agreed that it was not used.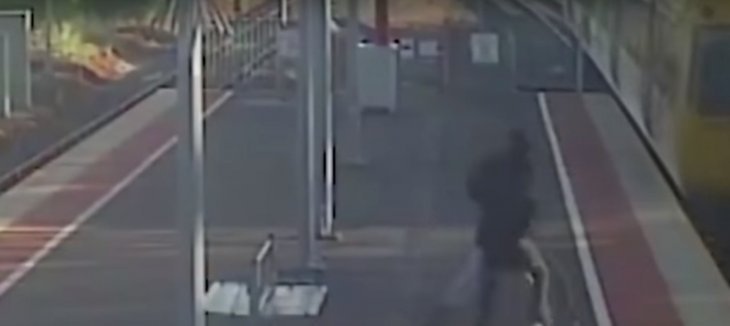 The 19-year-old was taken into custody after the incident and spent more than three months in prison until the Supreme Court granted bail in February.
JUDGE SAID THAT HIS ACTIONS DID NOT CAUSE PHYSICAL DAMAGE
Judge Simon Stretton said on Wednesday, August 15, that he is not likely to impose more time in prison on Narkle, according to News.com.au.
"I have to keep in mind that his actual actions here are brief, irresponsible and did not cause any physical damage at all," he said.
"I believe that nothing will be served by imposing a new period of real imprisonment, but I am very inclined to an extended community service work." He added.
We all hope that he has learned from his actions and next time he gets angry he won't play games with someone else's life.