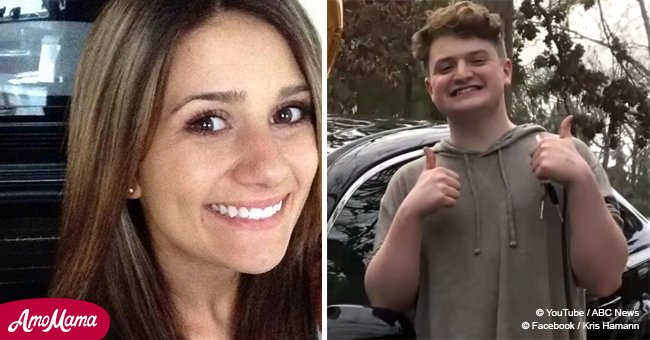 Healthy teens die from heart attacks and doctors think it's because of a popular drink

Two 16-year-old teenagers passed away from a caffeine overdose after ingesting a mix of caffeine-laden soft drinks, coffee, and an energy drink.
Richland County Coroner Gary Watts revealed that the young man, Davis Cripe, collapsed and died due to the strain the caffeine put on his heart.
According to Today, it didn't take long for the caffeine cocktail to kill Davis, who ingested the drinks around two hours before his death.
Watts declared an arrhythmia as the official cause of death and warned about the dangers that these drinks might represent to an individual.
Read more on our Twitter account @amomama_usa.
"On this particular day within the two hours prior to his death, we know he had consumed a large diet Mountain Dew, a cafe latte from McDonald's and also some type of energy drink," Gary said.
CAFFEINE OVERDOSE
But despite Davis' death, Watts argued that the point was not to slam Mountain Dew or any other type of drink with caffeine, but to alert people of how dangerous they can be.
Davis ingested a large amount of caffeine in a very short period, not giving his body enough time to process it gradually and that might have contributed to the arrhythmia.
His father, Sean Cripe, was left heartbroken and couldn't believe that caffeine was responsible for taking his son's life. He also advised others to educate their children about energy drinks.
The Food and Drug Administration states that caffeine doses up to 400 mg, which is equal to around five cups of coffee, are generally considered to be safe.
ANOTHER LIFE LOST
Lanna Hamman was on vacation in Mexico with family friends when she suffered a heart attack. They confirmed that Lanna drank several energy drinks while at the beach at Rocky Point.
Lanna had trouble breathing and was taken to a clinic, but died due to cardiac arrest. Valley cardiologist Jack Wolfson blamed the high levels of caffeine and sugar found in the energy drinks.
WHAT DOES CAFFEINE DO
Energy drinks can be saturated with caffeine and the effects they have on the human body are sometimes underrated; a 12-ounce Mountain Dew contains 45 milligrams of caffeine.
Caffeine is known for increasing heart rate, and people who have died from documented caffeine overdoses reportedly had "irregular and rapid" heart rates, as well as seizures.
Please fill in your e-mail so we can share with you our top stories!