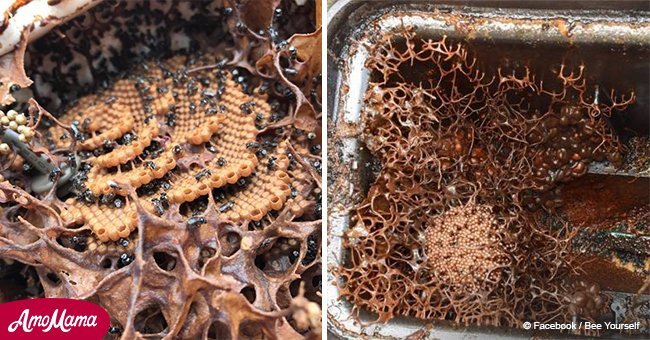 Family decided to check water meter and made a surprising discovery
There are many things on this planet that the human race doesn't yet know or understand, but no one wants to find one of these things inside their house like this man did.
One Imgur user found one such unidentifiable thing in a water meter box! Robbie1249 from Brisbane, Australia, discovered a rather nasty and peculiar nest inside his parents' water meter box back in March 2017.
Unable to determine exactly what he was looking at, he took to the website to post photos of the unsightly nest, asking if anyone had any idea what it was, or what animal made it.
It had been a while since the box had been opened, and they were afraid to move the nest without knowing what, for fear that there might be a danger involved.
While he was clearly looking for a serious anser, not everyone had a serious answer for him.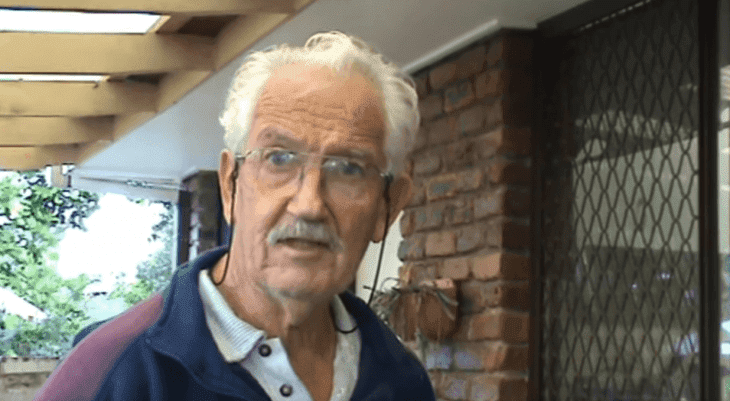 Source: YouTube/ Jeff Heriot
"It's an Alien parasite torch it quick and move on quietly knowing you saved the human race from near destruction." - Imgur user, flefla, wrote, and another added: "If you touch it, you'll probably get an arm like that guy in District 9." One suggested that even the water tries to kill you in Australia.
Another user warned that "... it's safe to assume that this is a sentient creature that will try to kill you."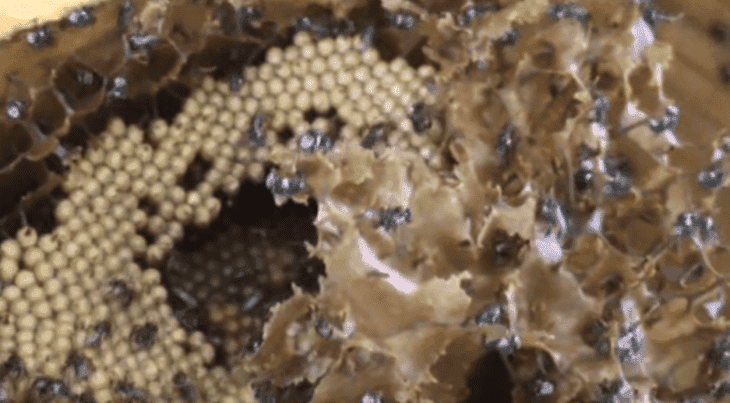 Source: YouTube/ Jeff Heriot
He remarked that while there were flies buzzing about, there were no other signs of life. Although it was also definitely not an animal, it still appeared to be alive.
But the truth turned out to be far less frightening or threatening. One helpful user recognized exactly what it was, identifying it as the hive of a native stingless bee, the Tetragonula carbonaria.
What Robbie and his parents had thought to be 'flies' were actually stingless bees, and while the nest looked remarkably alien, it was nothing more than a bee hive.
Endemic to the northeast coast of Australia, these tiny pollinators are commonly known as 'sugarbags.'
Their edible honey is enjoyed by the natives who will sometimes consume the entire hive.
Please fill in your e-mail so we can share with you our top stories!