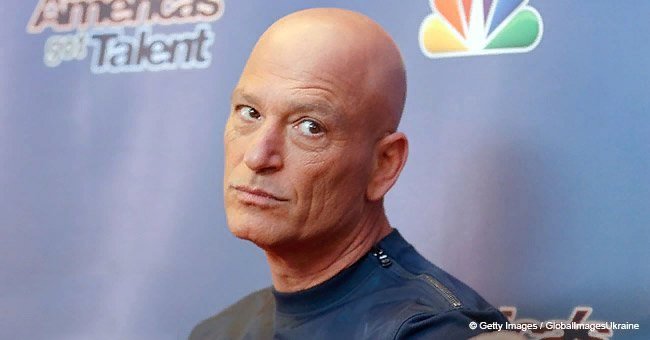 Howie Mandel spoke about his hidden illness without know he was live on air
Mandel had appeared on the show as a guest, but the host thought it would be funny to give him a panic attack on air.
In 2006 Howie Mandel appeared on the "Howard Stern Show." But instead of some lighthearted banter and joking around, Howard Stern had a cruel prank up his sleeve, using his knowledge of Mandel's OCD to taunt him.
At the time of the incident, Mandel had kept his battle with OCD very private, never speaking about it publicly. But Stern had known that the "America's Got Talent" judge suffered with the disorder.
Mandel's OCD includes a very strong germaphobia component, and there are many things he simply can't touch, because it causes him severe panic.
Deciding to prank Mandel, he made sure that the cameras and recorders were still rolling when Mandel had to get up to leave, and arranged with all his crew not to open the door for Mandel, trying to force him to touch the dirty door handle.
While Mandel started to visibly panic at the thought of having to open the door himself, Stern and his crew started to laugh at him. All the while he was still live on the air, and Mandel was utterly humiliated when he realized that the entire thing had been broadcast.
Eventually someone decided to open the door for him, and he stormed out.
Just minutes later someone on the street approached him, and he didn't realize at the time that that encounter would change his whole life.
The man told Mandel that he'd just heard his interview, and while Mandel couldn't even look the man in the eye, the man said two words to him that changed the way he thought of his disorder: "Me too."
It was then that he realized that mental health is just as important as physical health. From that moment on, Mandel decided to become an advocate for mental health, openly expressing his concern that there is still a stigma surrounding it.
Mandel hopes that by opening up about his own disorder, and the fact that he sees a psychiatrist and takes medication in an attempt to control the OCD, others will be able to cope with their problems, without facing the stigma still attached to mental health problems.
Please fill in your e-mail so we can share with you our top stories!