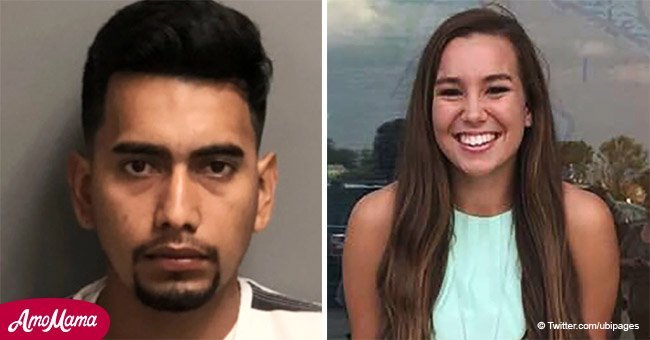 Mollie Tibbetts' accused murderer gave his employer false ID
The employer of Cristhian Bahena Rivera – the person accused of killing Mollie Tibbetts – revealed that Rivera used false ID to get a job.
Rivera had been working for four years at an Iowa dairy farm called Yarrabee Farms based on false identification.
Dane Lang, the co-owner and manager of Yarrabee Farms, said in a video uploaded by CBS News, "What we learned in the last 24 hours is that our employee was not who he said he was."
For four years, Rivera had worked for the company.
Follow us on Twitter at AmoMama USA for more details and updates.
At the time when Rivera was applying for the job, he allegedly showed a state ID and Social Security card that had been verified by the Social Security Administration's verification system.
Although, Lang revealed that the forms of ID were not Rivera's.
Despite the false information Rivera gave his boss, Lang described Rivera as a good employee who always arrived to work on time and was good friends with his co-workers.
He said to CNN, "This guy stayed around for 35 days after he did this. Nobody noticed anything different."
Rivera was arrested on August 22 on a first-degree murder charge about the death of 20-year-old Tibbetts.
The young woman was reported missing in July after she went out for an evening run in Brooklyn, Iowa.
Her disappearance made headlines and people all around the world helped in any way they could to pinpoint Tibbetts's location.
Rivera, a 24-year-old Mexican man, eventually confessed that he followed Tibbetts while she was running on a country road.
He soon led authorities in a field where he buried the girl's body under corn stalks.
Allan Richards, Rivera's defense attorney, said that the 24-year-old went to the United States while he was still a minor. He had a job and had no prior criminal record.
Before the body was found, the Tibbetts family and some friends released a compilation of the girl's home videos as they continued the search for her.
Please fill in your e-mail so we can share with you our top stories!