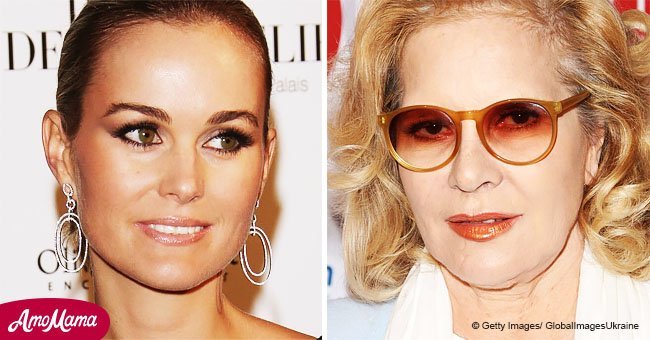 Voilà pourquoi Sylvie Vartan ne s'est jamais entendue avec Laeticia
It seems that Sylvie Vartan never got along with Laeticia.
Here is Sylvie Vartan and Laeticia Hallyday whose relationship has never been good. The 73-year-old singer was far from appreciating the influence that the young woman had on her ex-husband.
Johnny Hallyday left us, swept away by lung cancer in the night of December 5th to 6th, 2017. And if at the beginning this tragic disappearance has brought the members of his family closer, the Hallyday clan is torn apart today.
Indeed, the legendary made the very controversial decision to disinherit his two older children, Laura Smet and David Hallyday for the benefit of his widow, Laeticia Hallyday who becomes the only heir to his incredible heritage.
Since then, the Hallyday clan has been divided and many people choose a camp. JoeyStarr, Eddy Mitchell and Daniel Hechter for example have sided with the children of the rocker, Hélène Darroze, Alessandra Sublet and Elyette Boudou also known by the nickname Mamie Rock argue Laeticia.
Unfortunately, Johnny's widow will never be able to count on Sylvie Vartan's support. Indeed, the artist who is 73 years old has never appreciated the last woman of the Taulier.
As a relative of the family told Le Point, "she does not like it, it's an open secret." She considers that Laeticia did everything to isolate her husband from his old acquaintances, unlike his own family concept. "
Sylvie Vartan herself admitted that she "had trouble recognizing the man she had lived with for so many years."
"Sylvie Vartan comes from a Bulgarian family, united, with a lot of love and little money, she has the cult of the home, she is the lioness who protects her child ... And behind Sylvie, there is her husband Tony Scotti, who regards David as his son. "
Please fill in your e-mail so we can share with you our top stories!