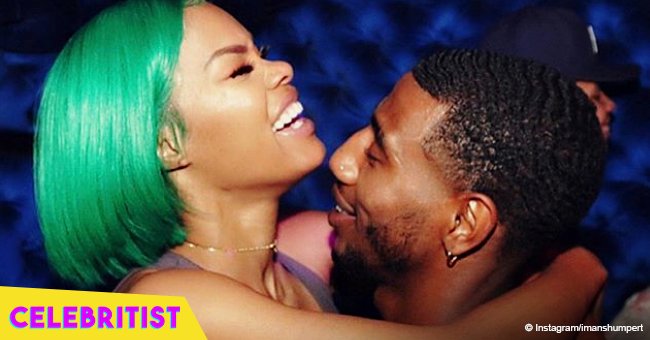 Teyana Taylor & Iman Shumpert's daughter sleeps in her daddy's arms in heartwarming picture
Iman Shumpert puts his daughter above anything else in his life, and his recent Instagram post proves that. Although the NBA star looked ready to head out, his daughter fell asleep on his chest which prompted him to drop everything else and spend time with the little girl.
It seems Baby Junie is her dad's own kryptonite, as her choice to fall asleep on her dad's chest has made him cancel plans with his friends. In the photo, Junie was sleeping soundly on her dad while he sat patiently on a white couch, letting her sleep.
Dressed in black pants, a black t-shirt, a teal beanie and some jewelry, it's quite clear that Iman was set to head out, but he gladly canceled that all for his daughter.
"Friend: "I called back to back last night...yall bogus for going out without me. Where'd yall go?" Iman: "I had bug jo. I never make it.'"
Clearly in awe of his daughter, Iman posted another photo of the little girl this time hugging another child a bit taller than her. The photo shows the two kids hugging, with huge smiles on their faces. The proud father writes "All hugs should feel like this" on his caption, sharing just how great it is to be hugged by baby Junie.
Since Iman and Teyana both can't seem to get enough of their own daughter, they previously decided to make an Instagram account for Junie, who now has 374 thousand followers.
Baby Junie, whose real name is Iman Tayla Shumpert Jr., could be seen posing in different outfits put together by her mom in her own profile, which is run by both her parents.
Iman Tayla seems to have inherited her parents' star factor, clearly being a natural in front of the camera. Now that she's posing for photos regularly, we can't wait to see whether or not she will take her modeling career up a notch when she gets older. For now, we'll just continue to enjoy the adorable photos posted of her on Instagram.
Please fill in your e-mail so we can share with you our top stories!