Man steals from a poor elder's little store but karma gets him back (video)
An employee from a famous bread factory in Mexico was caught on video as he stole from an old man, taking advantage of his age. He went viral for all the wrong reasons.
The video has been circulating in social media evidencing that the man who was a worker from Bimbo, the biggest makers of bakery products, stole from a store's old clerk who was a client from the company.
Debate shared that the store is located in the Coyoacán district of the City of Mexico. In the video, we can see the elder in charge of the shop checking a receipt while the delivery person of this bread maker explains what he is charging.
As the deliveryman talks to the mature man about the discount he claims to be giving him for the products, he steals some of the very same goods he is delivering. Read more on our Twitter account @amomama_usa
This well-known company soon acknowledged the irregular situation and announced that they were already taking the necessary measures regarding the despicable deeds of their former employee.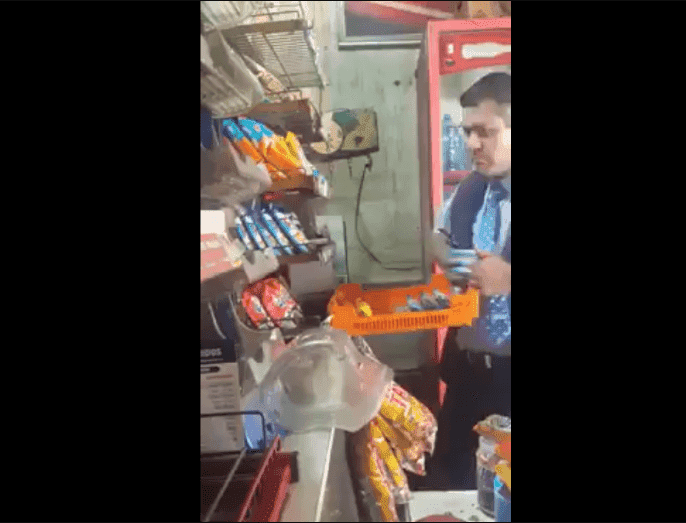 "The person in the video was discharged from the company and submitted to the authorities. Currently, the corresponding legal actions are being carried out," the company stated on its Facebook account.
Many people helped this video become viral, and soon it surfaced that this wasn't the only time an employee from Bimbo had been caught acting in the same questionable way with their clients.
At least three more videos of Bimbo deliverymen indulging in stealing from the people they are supposed to be serving were posted to social media to denounce the company.
#SientoQueMeRobanCuando no me puedo fiar de los proveedores de las empresas. Otro video más de un proveedor de #Bimbo #Robando pic.twitter.com/lcyhkNETwu

— Críptica (@CripticaNotiQro) August 21, 2018
Via the company's Twitter account, Bimbo's general director  Miguel Ángel Espinoza said that for more than 70 years, the company had vowed for "earning the trust of the Mexican public and all our customers who sell our products."
Tercer Repartidor Bimbo robando en una tienda pic.twitter.com/tRN8zogi66

— John Walas (@JohNWalaSS) August 22, 2018
"We want to tell you that this man broke our code of ethics as well as the law. That's why we removed him from the company and he had to pay for his crime."
-Miguel Ángel Espinoza, Twitter, August 21, 2018.
As SDP Noticias reported, no representative of the firm has addressed the issue of the additional videos that demonstrate that other employees have been involved in similar actions against clients.