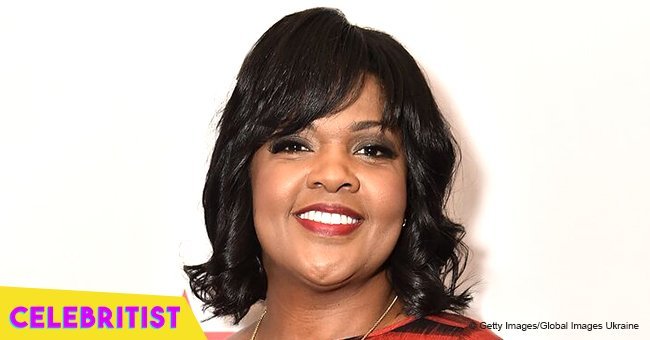 Cece Winans stuns in blue off-the-shoulder dress while posing with brother Bebe in photo
Gospel singer, CeCe Winans looked regal in a blue dress as she received an award with her brother, BeBe Winans, at the recently held Black Music Honors in Nashville.
The initiator of the prestigious event also disclosed how the idea was born. CeCe and her brother were pictured against the event backdrop as they posed for the cameras.
The famous singing duo looked regal in their chosen attire. The "We Thirst For You" singer wore a blue maxi dress that featured an off-the-shoulder cut and wide sleeves.
She accessorized with a black clutch, and no jewelry was visible in her ensemble, save for a glittering ring.
BeBe, on the other hand, chose a multi-colored statement jacket over an equally colorful shirt. He paired it with black pants and matching shoes.
The "Close To You" singers were recognized as co-honorees of the Gospel Music Icon Award at the Black Music Honors which held on August 16.
Don Jackson, the man behind the initiative, disclosed:
"The vision of the Black Music Honors is to recognize the trailblazers in African American music who have paved the way for the artists of today. Many of these artists have never received their much-deserved recognition."
With 12 Grammy Award wins and 21 Grammy Award nominations, CeCe Winans is the most awarded female gospel singer in the industry and deserves every bit of the recognition.
CeCe began her career as a member of "The Winans," a singing group that was made up of her seven brothers and two sisters. She went on to become one-half of the "Cece & Bebe" duo before venturing out on her own in 1995.
Earlier this year, CeCe talked about receiving two Grammy nominations for her 2017 album, "Let Them Fall In Love."
The 53-year-old singer's son, Alvin Love III, produced and co-wrote the album, and she revealed how challenging it was to let her son take charge.
She wrote:
"It was weird for me to say, 'OK, I really have to do everything he tells me to do' as the mom. But it wasn't. I knew that he knew my voice just as well as I knew my voice. And that's one of the things, I think he came in ahead of all of the other producers I've worked with, because he really knows me, and he's been there for most of my musical years."
Two months ago, the mom-of-two celebrated her 34th wedding anniversary with her husband, Alvin Love.
Please fill in your e-mail so we can share with you our top stories!