Jane Fonda shares her reflections on sex at an older age
While promoting her new movie "Book Club," Jane Fonda opened up about having sex in ones later years. She revealed that sex got better the older one got.
The actress shared that the act got better mainly for women. She said in their later years they became more comfortable and sure of themselves. 
Jane Fonda, 80, has been married three times in her life. She was married to French film director Rodger Vadim from 1965 to 1973, and politician Tom Hayden from 1973 to 1990.
The actress married Ted Turner in 1991 and they divorced in 2001. She was then partnered with Richard Perry from 2009 to 2017 and has 3 children.
For more on this story go to our Twitter account @amomama_usa. On Sunday night at her latest film's premiere, "Book Club," in Sydney, she gave out some sex advice.
"For women, it gets better because we understand our bodies more," Fonda shared. "We know what we need and we know what we like and we're less afraid to ask for it," she added.
She continued that a good thing was that "men tend to slow down a little more" as they got older. The actress added that "slow" was the operative word.
Fonda confided that the setting of the place one has sex in was also important when you got older. She shared that lighting should change the older you get.
"Lighting is important. We tend to want a lot of candles and I usually carry a red scarf with me to put over the lamp," the star confessed while joking that "dark" was good.
Fonda spoke candidly about sex as it is the main theme in her latest movie which also stars Diane Keaton, Mary Steenburgen, and Candice Bergen. "Book Club" has the same feel of "Sex and the City."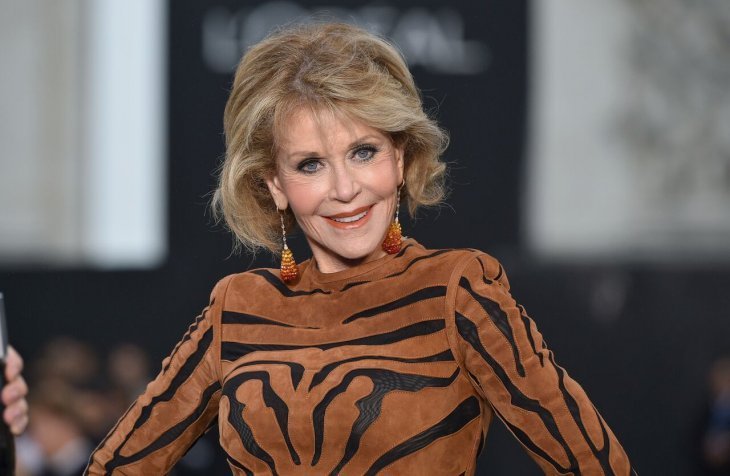 Fonda's character could be compared to Samantha Jones, Bergen is similar to Miranda Hobbes, and Keaton's character is a bit like Charlotte York. One could say that "Book Club" is "Sex and the City" for older women.
Despite her sex advice, Fonda recently said she had "closed up shop" when it came to her sex life. Instead, she's living life to the full and no longer requires a love life to do so.
Last year, she told Extra, "I'm not dating any more, but I did up until a couple of years ago. I'm 80, I've closed up shop down there!"