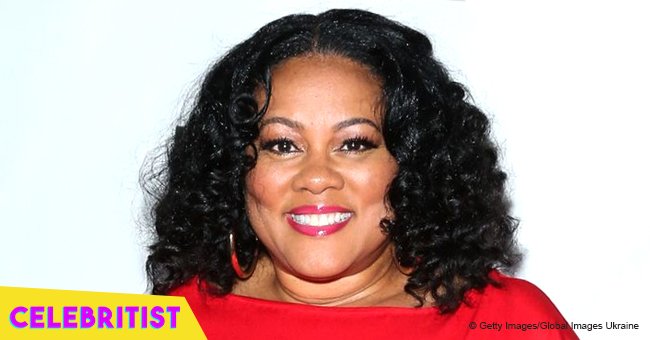 'Waiting to Exhale' star Lela Rochon shares picture of her handsome son who is now 26

Lela Rochon is a proud stepmother who recently gushed about her grown-up stepson on his birthday. She shared a selfie of the two of them and praised him for the man he's become.
Before Lela Rochon married her current husband Antoine Fuqua nearly 20 years ago, the director was already a father to his son, Zachary Fuqua, from a previous relationship. The boy was merely 5 years old when Lela married Antoine, and she stood as his stepmother ever since.
Though Lela and Antoine bore two children within their marriage, daughter Asia, 16, and son Brando, 14, she has always kept a soft spot for her husband's eldest. In a recent post, she expressed how it's been a joy to raise him with his father and how proud she was of the man he's become.
Zachary turned 26 on the day of Lela's post and she paid tribute to him by sharing a selfie of the two of them. The proud stepmom gushed about her stepson as she recalled the first time she met him.
"You were only 5 years old when I married your dad. I remember being worried about how we would get along or what kind of relationship we might have."
Lela went on to reveal her joy of being a stepmom to Zachary.
"I'm happy to say it's been a joy to help raise you. I'm so proud of you. I've watched you become a young man that we're so proud of. #college grad #hardworker kind and responsible!."
To end her heartfelt message, Lela wished Zachary the best on his birthday and joked,
""26" I think you're getting old."
Lela and Zachary's father celebrated their 19th year anniversary in April despite rumors they were just keeping their marriage together for the sake of their children. The couple allegedly agreed to stay committed to their relationship until their children turn 18 when they plan to get a divorce.
Meanwhile, Lela remains steadfast in her appreciation of Antoine. During their anniversary, she shared a photo from their wedding day and maintains her husband is "the man for me" in her caption.
"Happy Anniversary to Us #19 . I knew when we met over 20 years ago in #hongkong you were the man for me. I'll never forget this moment, "Ladies and gentlemen Mr & Mrs. Antoine Fuqua."
Since her memorable role as Robin Stokes in 1995's "Waiting to Exhale," Lela continued to shine as an actress. However, these days, her daughter appears to be sharing her space in the limelight. Apparently, Asia's good looks has made her favor cameras so she began a career in modeling a few years back.
Apart from past catwalk engagements, she recently stunned audiences at a fashion show for The Ladylike Foundation. Proud mom Lela shared a photo of her baby girl looking professional as she fashioned a pale pink dress on the runway. Lela congratulated her daughter and described her stint as "poetry in motion" in her caption.
Lela clearly has a lot to be proud of and most of it comes from the joy of being a mother and a stepmother.
Please fill in your e-mail so we can share with you our top stories!