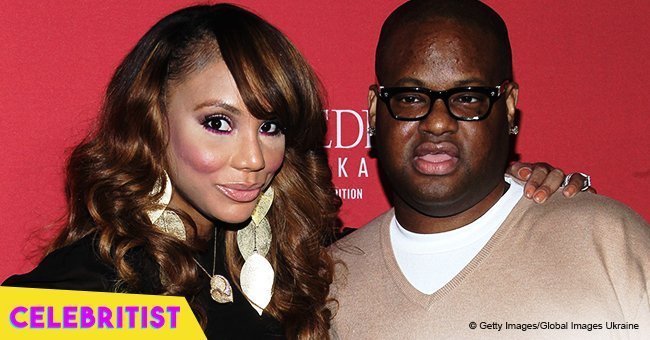 Tamar Braxton's 5-year-old son kneels in the sand, enjoying time with mother on the beach

Tamar Braxton made sure to give her beautiful son Logan a wonderful time as he turned 5-years-old, bringing him on an exciting trip to Florida where he was able to play on the beach and visit Walt Disney World.
Tamar can't seem to get enough of her own son, making sure to show him off on social media whenever she can. Recently, she snapped a photo of him kneeling on the sand as he played happily and posted it on her Instagram stories.
To provide more details about her son with her followers, the former "Braxton Family Values" star posted a loving tribute to him during his birthday.
"This AMAZING , Handsome, super smart, witty, yummy cheeks grabbing, give me a run for my money baby boy has given me the GREATEST gift in the world and that is to be his mother FOREVER! Im so grateful to God that he has allowed me to work, be successful but most of all be a REAL MOM!! There is no other gift I'm beyond grateful for!! I love you beans you are MY WHY."
Although she and her son share a strong bond, Logan is actually the spitting image of his father, Vincent Herbert. Although he seemed to have not joined in on the birthday fun, Tamar and the rest of the Braxtons made sure to let the five-year-old know just how loved he was.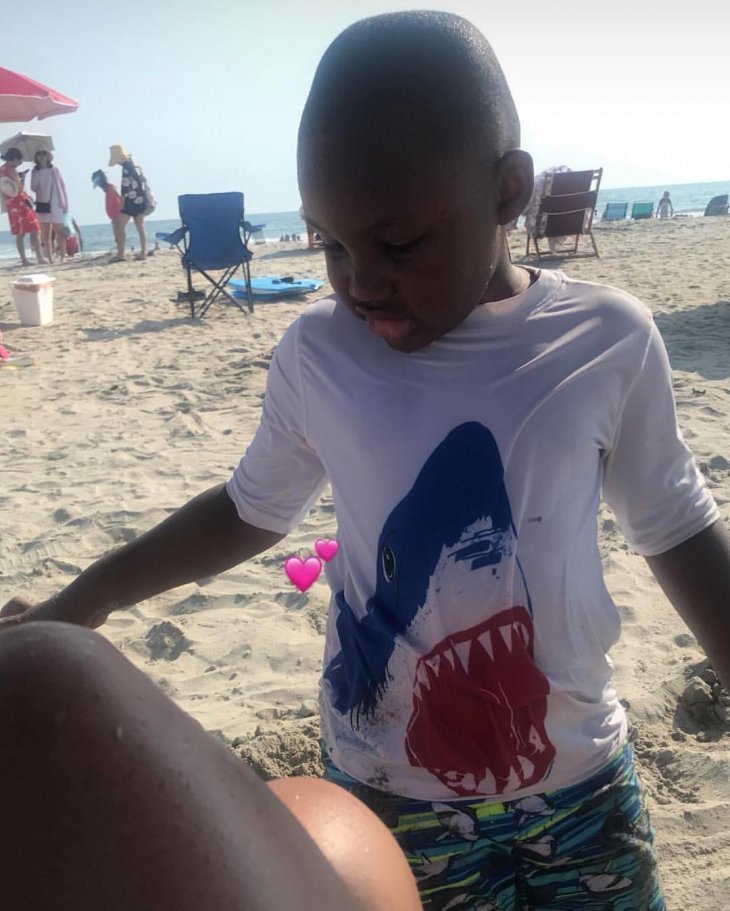 Source: Instagram / Tamar Braxton
For his birthday, the Braxton clan took him to Walt Disney World in celebration of his special day. "The Real" co-host shared her son's birthday photos on Instagram, calling him her "miracle baby" with whom she shares a tight-knit relationship with.
"Nobody wins when the family feuds. thanks so much @waltdisneyworld. its truly one the #bestdaysofmylife to be able to spend a week here with my family for Logans bday. I'm so grateful"
The reality TV star made sure to show appreciation to her family as well since even though the temperatures were scorching hot, they made sure to endure it just to make her son happy. With some added VIP treatment from Disney, it was definitely a day to remember for the lovely family.
"On GOD we were literally BURNING alive and @tonibraxton was a trouper in the sun having Lupus and all... but @waltdisneyworld made us soo comfortable and this day nothing less then a blessing. #thebestdayEVER#Logans5thbdayfamilyvacation"
The "Dancing With The Stars" alum shared that she will do absolutely anything for Logan's happiness, even if that means having to get along with her estranged husband. In February, she explained the situation on "The View".
"I think the bigger picture of everything is that we have a responsibility to my amazing 4-year-old son and just to raise him in the most comfortable, amazing, loving, secure household that we can. That's why we don't live together."
Prior to their separation, Vincent and Tamar welcomed their son Logan Vincent Herbert on June 6, 2013.
Please fill in your e-mail so we can share with you our top stories!