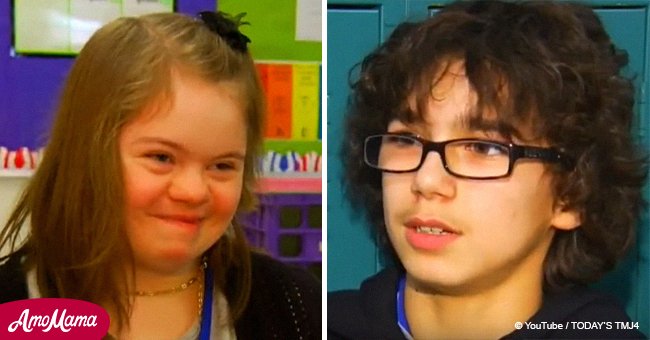 Basketball players spot cheerleader being bullied and instantly stop game

A group of middle school basketball players walked off the court to come to defend a cheerleader with Down syndrome.
Desiree Andrews, then 14, a cheerleader at Lincoln Middle School in Kenosha, Wisconsin, has the full support of her school's basketball team and her community.
During a game in 2015, the members of the crowd were making fun of Desiree, as reported by TODAY'S TMJ4.
When Scooter Terrien, Chase Vasquez, and Miles Rodriguez took notice of the incident, they decided to do something about it.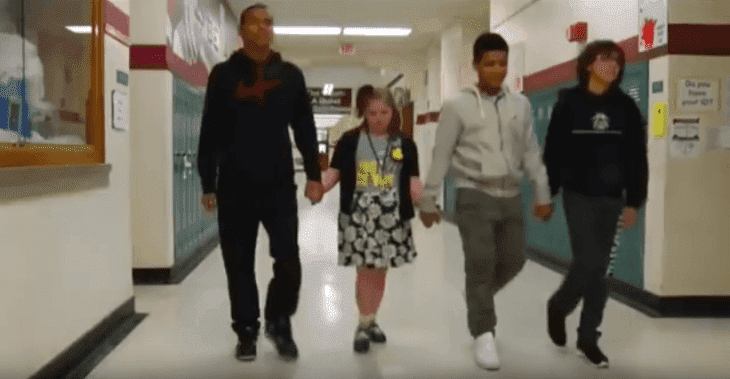 Source: YouTube/TODAY'S TMJ4
Follow us on our Twitter account @amomama_usa to learn more.
The three basketball players went into the crowd during a timeout with a simple message: "Don't mess with her."
In an interview with the Kenosha News, Miles said: "We were mad; we didn't like that."
"We asked our sports director to talk to the people and tell them not to make fun of her."
Cliff Andrews, Desiree's father, was also furious at the time. According to him, that was the only thing that seemed to be harassing his daughter.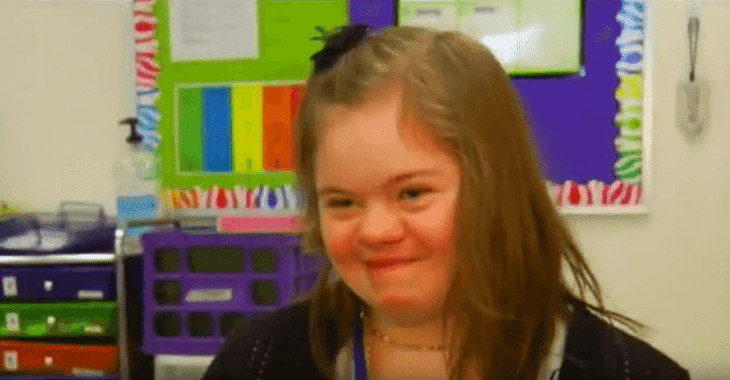 Source: YouTube/TODAY'S TMJ4
"She saw that I was upset," he told the Kenosha News. "She threw her hands around me and made me look at her face and said, 'Papa, it's OK. I still love them even if they don't like me.'"
Because of the basketball player's actions, the school named its gym for Desiree. They called it "D's House." Along with the team, she was introduced at home games.
Desiree's story has attracted full attention in Europe and beyond.
According to Cliff, his daughter has enjoyed the attention, and she even expected it.
"Desiree has always been under the assumption ... that she's famous," he said. "So now her dream is coming true and she's just on cloud nine. As her father, it is quite a feeling."
Cliff also said that after watching an episode of the TV show "Glee," Desiree was inspired to try out for the cheerleaders' squad.
"They have a character with Down syndrome who is a cheerleader," he explained. "And she said, 'If she can be a cheerleader, I can be a cheerleader.'"
Please fill in your e-mail so we can share with you our top stories!