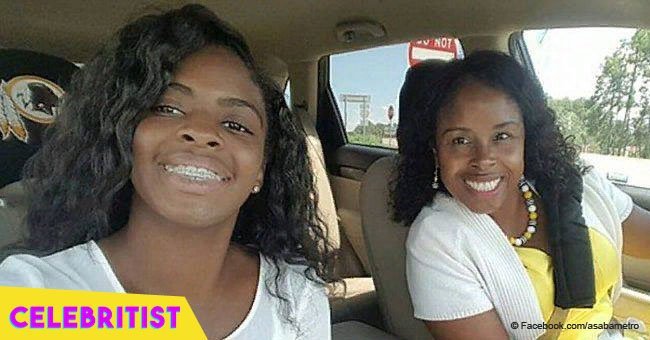 Teen snatched at birth pleaded for leniency for kidnapper while learning to live with real parents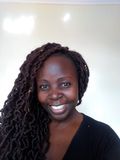 Kamiyah Mobley, a Florida teenage girl, was snatched at birth and was raised under a false identity. Years later after police resolved the case and arrested her kidnapper, she pleaded for leniency for the woman who she believed to be her real mom.
The photo above on the left shows Kamiyah after birth before she was taken by her kidnapper 'mom,' who raised her as her own child for 18 years. As the Daily Mail reported, the teen, who was raised under a false identity for more than a decade, said she was hoping that the sentence for Gloria Williams would not be very long.
Kamiyah said:
"I am certain that she's going to get time but I'm hoping not very, very long. I think they should be lenient. It's not like she took me and tortured me my whole life. She took care of me very well."
Thus, she asked for leniency for her "kidnapper mom."
Kamiyah Mobley, as she was named by her birth parents, lived as Alexis Manigo for the better part of her life. She was snatched from the hospital where she was born by 52-year-old Gloria Williams when she was just 8 hours old. At the time Williams had recently suffered from a miscarriage.
During an exclusive interview with the Daily Mail, the 18-year-old said:
"Don't get me wrong, I do feel like it was wrong. But we talked about it and I can understand at the time what was going on. I sympathize with her, I'm not mad at her - of course I forgive her."
Since Gloria's arrest, Kamiyah has been living with her biological parents, Shanara Mobley and Craig Aiken in Jacksonville, Florida.
According to the report, the 19-year-old formed an "incredible bond" with her 42-year-old father. However, it was revealed that her birth mom had a tougher time coping with the tragic incident. The girls' defense of her kidnapper has played a big part in Mobley's struggle to embrace the situation.
"The tears won't stop. I see my baby girl wanting this lady in her life and not me," she wrote on her Facebook page last year.
Kamiyah said that she wants to be respectful to both parties, saying:
"I don't like to take away from either one of their duties or what they did. I don't want to pick sides. "
The girl never had reasons to suspect Gloria wasn't her real mom. She was the "princess" of the family; a spoiled girl loved by her "mother" and her brothers.
"She taught me the difference between right and wrong. We went to church. She may have had a few speeding tickets, but she was never in any trouble. She is a good person," she stated.
Please fill in your e-mail so we can share with you our top stories!