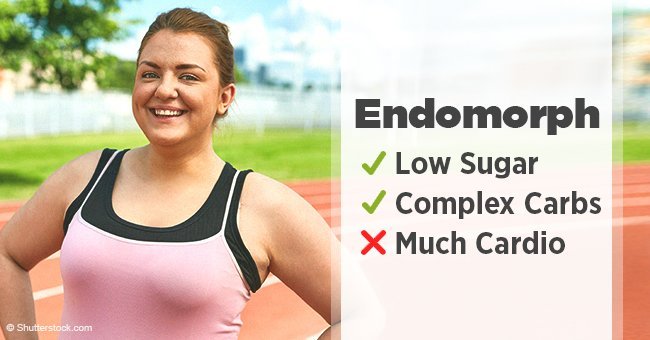 3 body types explained and the nutrition plan that is right for you
Before trying to lose weight, we need to understand the different body types to plan a fitness regime and nutritional plan suited to our individual needs.
There are three body types, and each type reacts differently to weight gain and weight loss. Every person is a combination of two of these types.
BodyFitPlan can help to understand our body's characteristics and will make it easier to maintain a healthy lifestyle with a weight loss plan that will yield maximum results.
Here are the three different body types, as well as workout and nutrition pointers as shared by BodyFit Plan.
ECTOMORPH
People with this body type have shoulders that are narrower than their hips, as well as long arms and legs. They are tall with a linear appearance, also known as a "rule body shape."
Ectomorphs have fast metabolisms and are usually hyperactive. They have low body fat, can eat almost anything without gaining weight and find it hard to build muscle mass.
Nutrition
Calorie intake is vital, and a high-calorie diet with healthy fats and carbohydrates is recommended. Be sure to include avocado, nuts, seeds, salmon, trout, peanut butter, potatoes, rice, and chickpeas.
Ectomorphs should never skip meals as inadequate calorie intake will cause havoc with their metabolic processes.
Exercise
Limited cardio and weights are the ideal training plan for people with this body type. Additionally, dumbbell bench press, pushups and dips are suggested as well.
However, don't do too many repetitions and try to keep between six and ten repetitions per set. Rest between sets to recover from the exertion placed on muscles during a heavy workout.
Famous Ectomorphs: Brad Pitt, Bruce Lee, Cameron Diaz, Whitney Houston.
ENDOMORPH
Endomorph has shoulders wider than their hips with a round body and medium to large joints, and short limbs. They have high levels of body fat and are susceptible to weight gain.
People with this body type can gain muscle easily but will have to make extra effort to develop the muscles. They have a slow metabolic rate and is prone to fatigue.
Nutrition
The best eating plan would include a low-carb high-fat diet with plenty of eggs, olive, meat, vegetables, and nuts. Healthy fats are essential to endomorphs.
Blanaced calorie intake is vital as the additional energy will burn excess body fat.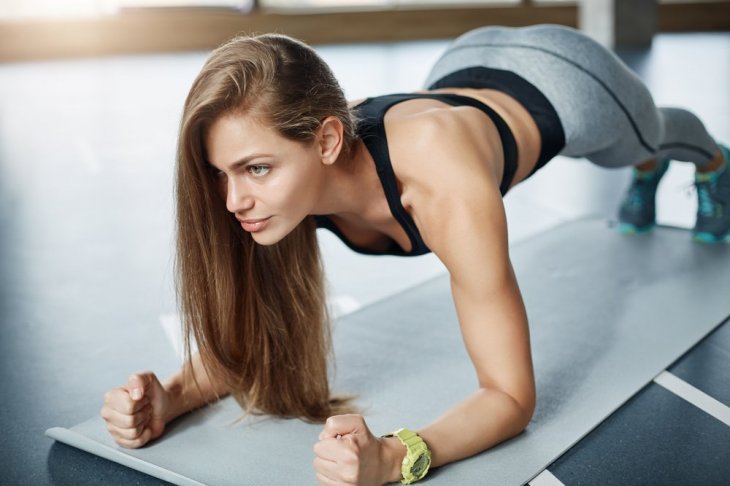 Source: Lyubov Levitskaya/Shutterstock
Exercise
Stretching is vital and should be brief and intense. Always warm up, and focus on lunges, pushups, deadlifts, dumbbell bench press, and chin-ups.
Endomorph will benefit from incorporating a jumping rope routine into their workout session. Start with 3 to 5 minutes and increase over time.
Famous endomorphs: Russel Crow, John Goodman, Jennifer Lopez, Sophia Loren.
MESOMORPH
People with this body type are lean and muscular with medium to large joints and well-defined muscles. They lose weight easily and gain muscle effortlessly.
They have broad and muscular shoulders with an efficient metabolism and respond quickly to exercise and training.
Nutrition
A balanced diet of carbohydrates, protein, and fats is vital. Eating carbs during the morning will fuel your day without gaining too much weight.
Include beef, chicken, fish, non-starchy vegetables, nuts, and good fats in your eating plan and eat whole foods instead of processed meals.
Exercise
The recommended training program is HIIT, while additional workouts of weights, squats, burpees, pushings, and pull-ups can also be included.
Don't rest too long between sets and aim for four sets with eight or 12 repetitions per workout.
Famous mesomorphs: Halle Berry, Anna Kournikova, Arnold Schwarzenegger, and Sylvester Stallone.
Bodyfit Plan Website helps you increase your self-esteem and achieve your personal goals by opening the doors to the world of fitness and a healthy lifestyle. Try it now to see the best version of yourself as soon as possible.
Please fill in your e-mail so we can share with you our top stories!
The information in this article is not intended or implied to be a substitute for professional medical advice, diagnosis or treatment. All content, including text, and images contained on news.AmoMama.com, or available through news.AmoMama.com is for general information purposes only. news.AmoMama.com does not take responsibility for any action taken as a result of reading this article. Before undertaking any course of treatment please consult with your healthcare provider.