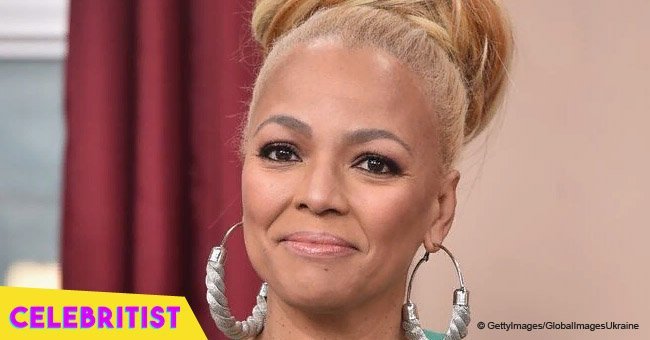 Kim Fields posted pic of her mother who also starred in 'Good Times', showing off their resemblance
Kim Fields, better known for her role as Dorothy "Tootie" Ramsey on the NBC sitcom "The Facts of Life" and as Regine Hunter on the Fox sitcom "Living Single" comes from a family of talented women. She shared a photo with her beautiful mother, who happens to be as famous as her daughters.
Kim Fields' Instagram account has become the number one source for her avid fans who want to keep up with what the actress is doing these days. Like that time she shared a beautiful photo while celebrating Mother's Day.
With a solid career under her name and a family of her own, Kim is still grateful to her mother, and she showered the matriarch of her family with some love and a heartfelt message on Mother's Day where she wrote:
"Sacrifices. Support. Friendship. Skills. Laughter. Love. Wisdom. Prayers. Mom has given me all these and oh so much more. Still does every day. #mothersday #blessedlife #mamachip #HarlemGirls"
Her mother, Chip Fields, is an actress, and director known for her role as the abusive mother of Janet Jackson's character in the 1970s sitcom "Good Times." Kim also made a special appearance in the series back in the day, and she revealed that her mom gave her the courage to start her career in the industry.
The 49-year-old beauty revealed last year during an interview with Fox News that she almost didn't make it to the audition that eventually gave her one of the biggest roles of her career, and it was her mom who gave her the push she needed.
She said:
"Landing the role of Tootie, I almost didn't stay for the audition because I was very intimidated, quite honestly. I was a little girl, I was a little black girl, and I walked into this sea of television-ready white girls. The perfect blonde hair or brown eyes, blue eyes. And I just felt like, 'I'm not supposed to be here.' And my mother took me to the bathroom and she said, 'Listen, don't you let anything or anyone intimidate you, including your own mind.'"
As it turned out, Kim was perfect for the bubbly character and she became a fan favorite throughout the nine years it aired on television.
Fields also revealed that it was the support of her family, especially her mother and her sister, Alexis, who's also an actress, that saved her from becoming another case of "child star gone wrong."
She said:
"They supported me, let me cry on their shoulders when I was frustrated. When I was unsure when the waters just seemed to be so uncharted… And so for me, I didn't want to be a statistic. I didn't want to be a has-been. There was a little ego involved."
Kim and Chip have a strong relationship and the fact that Chip endorsed her daughter's dream and gave her that boost of confidence that she needed all those years ago probably has a lot to do with it.
Please fill in your e-mail so we can share with you our top stories!