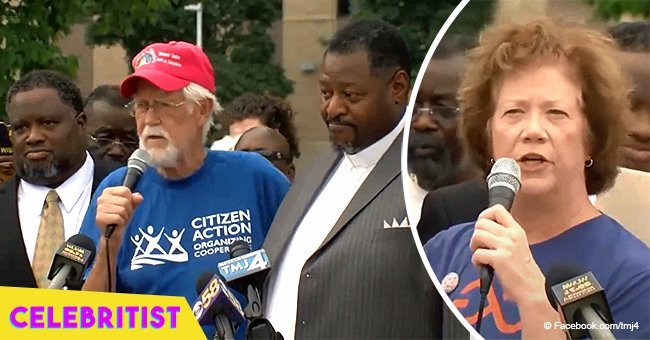 Black pastors are outraged after officer asked about guns & drugs instead of helping with flat tire

In another case of alleged racial profiling in the U.S, two African-American pastors have expressed their disappointment at the treatment they received from a Waukesha County Sheriff's deputy.
Three months ago, Rev. Demetrius Williams and Rev. John Patterson were returning from a fishing trip when their vehicle burst a tire on Interstate 94 in Brookfield. While waiting for help from Patterson's insurance company, the pair was approached by an officer.
According to Williams and Patterson, Deputy Erik Michalsen neglected to offer them help. Instead, he asked if they had called for assistance and went on to question if the men had any alcohol, guns, or drugs in the vehicle.
Michalsen reportedly zoomed off not too long after that, stopping only long enough to mark their faulty vehicle.
Patterson lamented the treatment in an interview with Journal Sentinel. He noted that despite identifying themselves as pastors:
"[We] got background checked and treated like criminals because we're African-American men. …We drove home feeling violated."
Williams added:
"We're pastors driving home from fishing, and yet we're treated with suspicion when we should have been offered assistance."
The case has since been taken up by Common Ground, a community activist group. The group is looking to investigate any possibility of racial profiling in the incident as they intend to prevent any future occurrence.
Keish Krumm, the group's executive director, stated:
"This goes way beyond these two men. There's a whole community of people affected by this every day. …We have a suspicion this is a pattern."
Meanwhile, Waukesha County Sheriff Eric Severson has released a statement denying any likelihood that the traffic stop had any racial undertones. He also insisted that an investigation had been carried out into the incident already:
"No violations of policy, training or procedure have been uncovered during this investigation. I have reasonably concluded that no evidence exists that actions taken by deputies were motivated by race. No detention, arrest, use of force, or other unprofessional conduct has been identified."
Please fill in your e-mail so we can share with you our top stories!