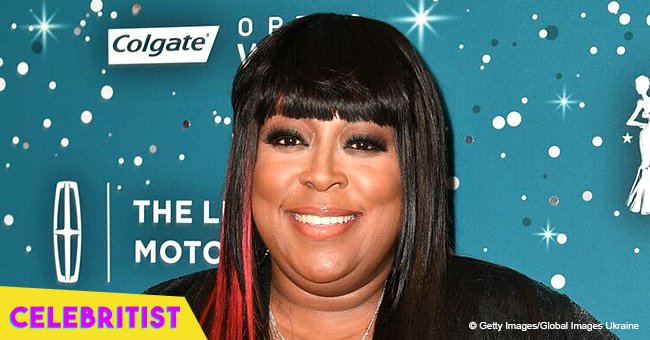 Loni Love shows off weight loss, flaunting slimmer figure in blue jumpsuit
Loni Love surprises fans with a photo of her slimmer figure after months of just showing off her slimmer face. The comedian revealed she's down six sizes since the summer.
It was a month back when Loni Love shared a glimpse of her weight loss when she posted a photo of her thinner face. The comedian compared her face before and after she lost weight and even encouraged her fans to do the same.
In the past months since she began her weight-loss journey, the 47-year-old would post photos of her face but never her body. However, yesterday, she surprised fans by debuting her slimmer figure on her Instagram.
Loni has been open about her determination to lose weight. In July, she revealed to her co-hosts in "The Real" that she already dropped 30 pounds but was still on the road to a healthier lifestyle. On an earlier episode, she also disclosed she would take offense at people who overexaggerate when they compliment her about her weight loss.
"I was at this premiere two nights ago, and the lady said, 'Loni! You're so thin!' And I'm like, 'B—h, I'm not thin like that!'"
Regardless, Loni remains transparent about her progress. Yesterday, she revealed she was down to a size 18 from a size 24 in the summer. To prove her transformation, she shared a photo where she's dressed in a blue pantsuit. She flaunted her curves by tying a wide belt around her waist. Loni looked amazing with her slimmer figure as she resolved to stay the course in her caption.
"I'm down to an 18. Started the summer a size 24.. let's keep getting healthier. #healthiswealth."
It's amazing how far Loni has gone in her weight loss since her photo at the Emmys in 2017. She made the comparison earlier in the year after attending the 2018 Emmys. Sharing two photos from the awards show last year and this year, Emmy gushed about the 30-pound difference between the two. Loni's curves were visibly more pronounced this year and it was amazing.
Now it seems Loni has lost even more weight and she couldn't be prouder. Fans can expect future posts from the actress whose journey to her ideal weight is far from over.
Please fill in your e-mail so we can share with you our top stories!